Holidays for Couples
Have you been dreaming of taking a romantic beach holiday with your partner for some time, but are worried about what it might cost? Maybe it's time to try out an all-inclusive package at one of our 3 and 4 star hotels, which are located in various regions of Italy, and offer "all-inclusive" deals at very affordable prices. Located in some of Italy's most renowned seaside resort towns, these modern and functional high-end hotels are easy to reach, and are furnished with everything necessary to ensure maximum guest comfort and safety.
Read more
The promotions for couples are some of the most popular all-inclusive deals. Consisting of personalised packages designed to meet the widest possible range of needs, they're available for various categories of customers, including young people, seniors, wellness enthusiasts, those in search of an active holiday experience, singles, families, and, naturally, couples.
Since travelling and spending carefree time together is perhaps one of the best experiences that life has to offer, romantic holidays continue to be one of the most highly sought-after types of travel packages in the tourism sector. Two major advantages of choosing all-inclusive services for couples are the greater organisation and savings that these types of packages offer. Couples have a wide range of hotels at their disposal, thus allowing them to evaluate and choose the one that's best suited to their tastes, and that best meets their personal needs and expectations.
Are you especially interested in relaxing and focusing on your physical and mental wellness? In this case, you should choose a hotel that offers special wellness packages, including saunas, fitness facilities, and sensual facial and body treatments to be enjoyed together as a couple. Like to stay active? Choose a hotel that offers you the opportunity to engage in your preferred activities, complete with equipment, expert personal trainers, and sophisticated fitness rooms. Like spending time at the pool? At the all-inclusive hotels with swimming pools, guests can enjoy a wide range of exclusive comforts, including aperitifs and candlelit dinners at sunset right by the pool, taking advantage of the incredibly romantic atmosphere that only a special evening by the sea can provide. In the end, there's truly a wide range of all-inclusive holiday offers for couples to choose from in terms of both locations and amenities.
Once you've selected and booked your preferred hotel, there's nothing left to do but relax and enjoy your holiday with your partner. The staff at the all-inclusive hotel that you've chosen will handle all the practical aspects of your stay with the utmost courtesy and professionalism.
Close
Deals for couples
No deals matching the search criteria were found
Hotels for couples
Found: 102 facilities

Filter by destination

Sea (136)

Mountains (10)

Abruzzo (12)

Apulia (4)

Calabria (1)

Emilia Romagna (50)

Friuli-Venezia Giulia (2)

Liguria (3)

Marche (21)

Sardinia (2)

Trentino Alto Adige (2)

Tuscany (2)

Veneto (3)

Alba Adriatica (3)

Bellaria Igea Marina (7)

Bibione (2)

Cattolica (6)

Cervia (4)

Cesenatico (9)

Diano Marina (1)

Gabicce (5)

Gargano (4)

Giulianova (3)

Grottammare (1)

Jesolo (1)

Lidi Ferraresi (2)

Lido di Camaiore (2)

Lido di Classe (2)

Lignano Sabbiadoro (2)

Loano (1)

Marina Romea (1)

Marotta (1)

Milano Marittima (1)

Misano Adriatico (3)

Pejo (1)

Pesaro (3)

Primiero San Martino di Castrozza (1)

Riccione (3)

Rimini (12)

Rossano Calabro (1)

San Benedetto del Tronto (3)

Senigallia (8)

Stintino (2)

Tortoreto Lido (4)

Varazze (1)

Villa Rosa and Martinsicuro (2)

Filter by service type

All-Inclusive without beverages (24)

All-Inclusive with beverages at meals (77)

All-Inclusive with beverages around the clock (14)

All-Inclusive with beverages around the clock and snack (7)

Filter by services

Gluten-free cuisine (71)

Pets welcome (76)

Pool (66)

Wellness Centre (14)

Parking (76)

Bar (67)

Laundrette (28)

News stand (1)

Market / Supermarket (2)

Entertainment for adults (43)

Themed evenings with samplings of traditional products (63)

Excursions (26)

Children's pool (45)

Entertainment for children (71)

Play area / Miniclub / Babyclub (71)
Show

102

hotels
Abruzzo
(12 hotels available)
Apulia
(4 hotels available)
Calabria
(1 hotel available)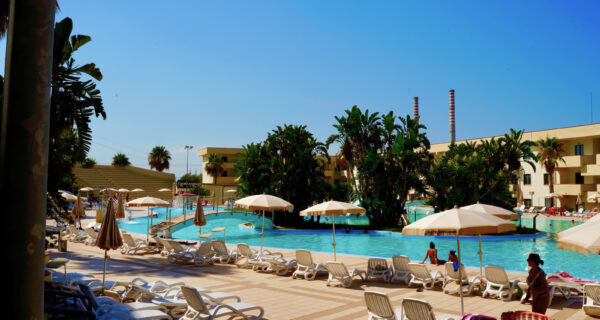 Roscianum Resort ****
City: Corigliano- Rossano (CS)
Open: from 10/06 to 09/09
888 reviews
Pool
Pets
Entertainment
Wi-Fi
Excursions
Starting at € 55
Emilia Romagna
(50 hotels available)
Friuli-Venezia Giulia
(2 hotels available)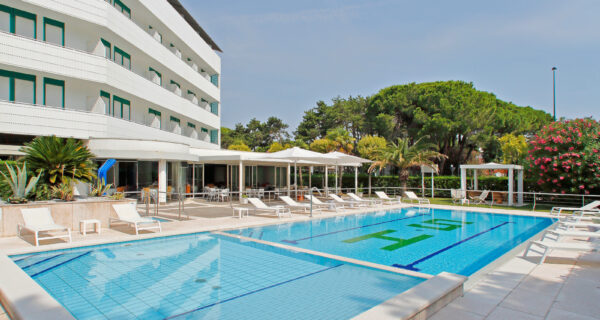 Hotel Smeraldo ***
City: Lignano Sabbiadoro (UD)
Open: From 20/05 to 20/09
105 reviews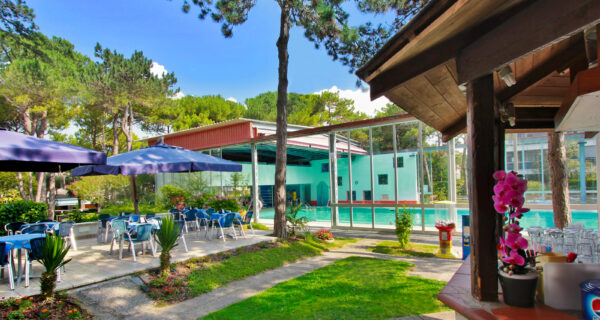 Hotel Meridianus ****
City: Lignano Sabbiadoro (UD)
Open: From 18/05 to 17/09
241 reviews
Pool
Wellness Centre
Beach
Entertainment
Wi-Fi
Starting at € 80
Liguria
(3 hotels available)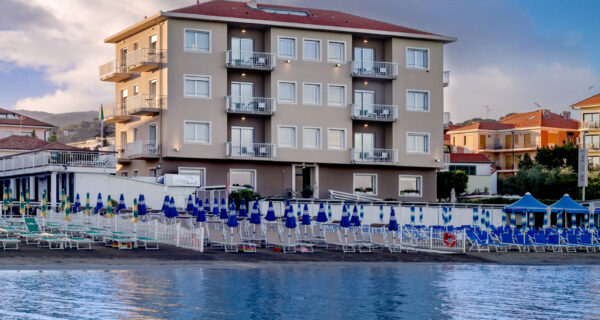 Hotel La Baia ***
City: Diano Marina (IM)
Open: From 23/05/24 to 20/10/24
1 offers available
339 reviews
Beach
Entertainment
Wi-Fi
Excursions
Starting at € 90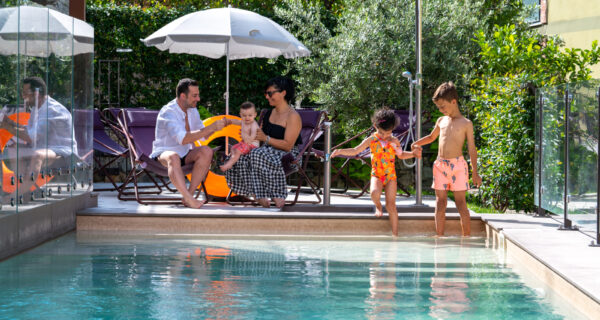 Hotel Zurigo ***
City: Varazze (Savona)
Open: from 01/03/24 to 13/10/24
556 reviews
Pool
Beach
Pets
Entertainment
Wi-Fi
Starting at € 80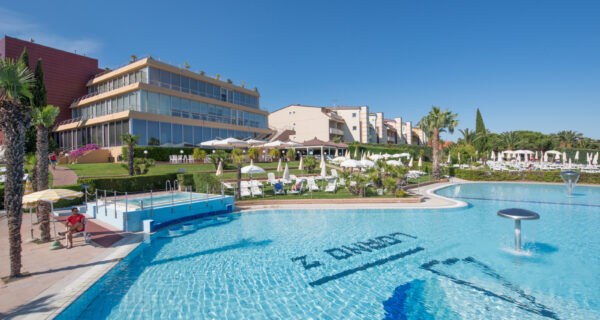 Loano 2 Village Residence & Hotel ****
City: Loano (SV)
Open: from 18/03/24 to 17/11/24
2129 reviews
Starting at € 72
Marche
(21 hotels available)
Sardinia
(2 hotels available)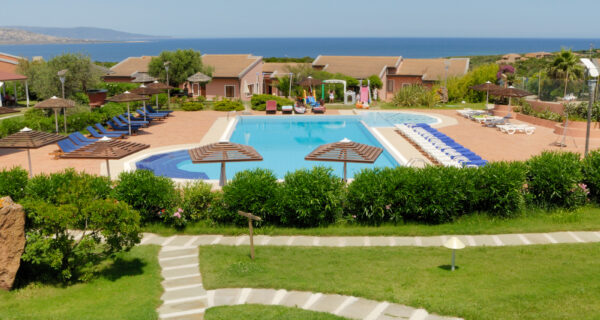 Cala Rosa Club Hotel ****
City: Stintino (Sassari)
Open:
1609 reviews
Pool
Wellness Centre
Pets
Entertainment
Wi-Fi
Starting at € 85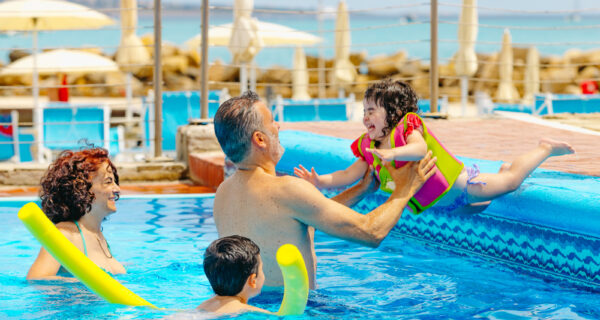 Club Hotel Ancora ****
City: Stintino (SS)
Open: from 11/05/24 to 07/10/24
759 reviews
Pool
Beach
Pets
Entertainment
Wi-Fi
Starting at € 89
Trentino Alto Adige
(2 hotels available)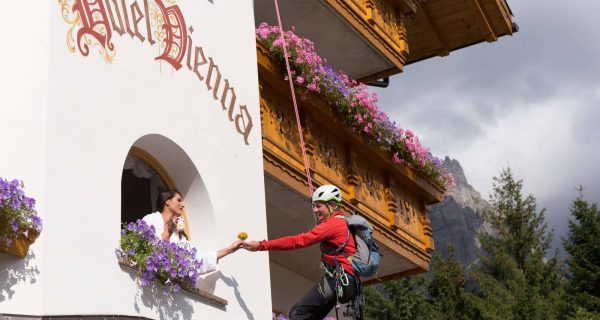 Hotel Vienna ***s
City: San Martino di Castrozza (TN)
Open:
789 reviews
Pool
Wellness Centre
Pets
Entertainment
Wi-Fi
Excursions
Starting at € 125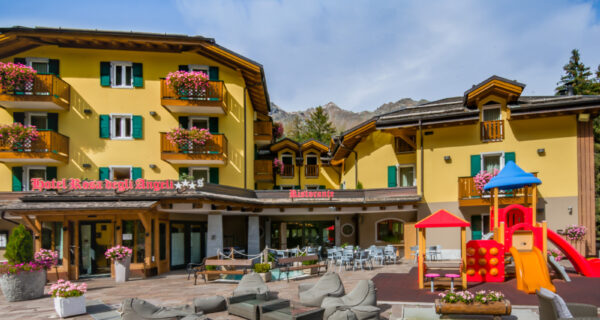 Hotel Rosa degli Angeli ***s
City: Pejo Fonti (Trento)
Open: From 02/12/2023 to 01/04/2024 - From 09/06/2024 to 15/09/2024
388 reviews
Pool
Wellness Centre
Pets
Entertainment
Wi-Fi
Excursions
Starting at € 72
Tuscany
(2 hotels available)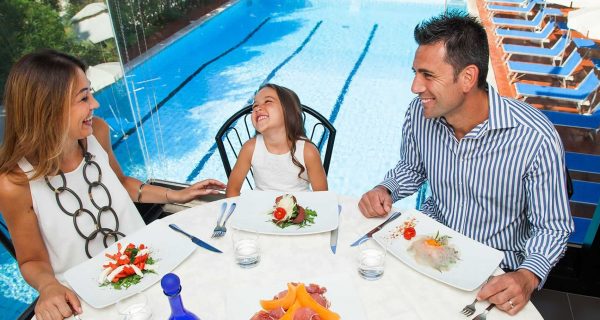 Hotel Eur ***s
City: Lido di Camaiore (LU)
Open: From 01/04/24 to 15/10/24
258 reviews
Pool
Beach
Pets
Entertainment
Wi-Fi
Starting at € 80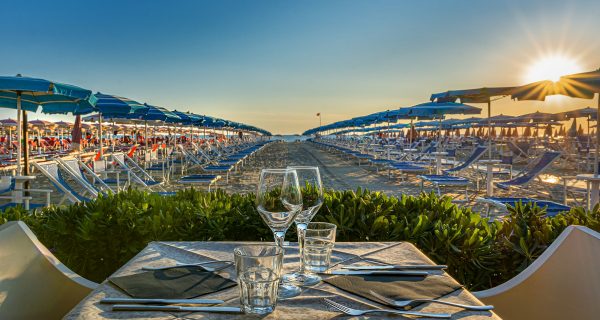 Hotel Pineta Mare ***
City: Lido di Camaiore (LU)
Open: from 29/03 to 03/11
487 reviews
Beach
Pets
Entertainment
Wi-Fi
Starting at € 68
Veneto
(3 hotels available)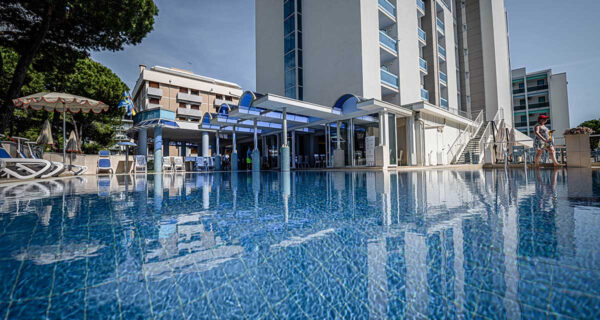 Hotel San Michele ****
City: Bibione (VE)
Open: From 20/04/24 to 25/09/24
310 reviews
Pool
Wellness Centre
Beach
Entertainment
Wi-Fi
Starting at € 60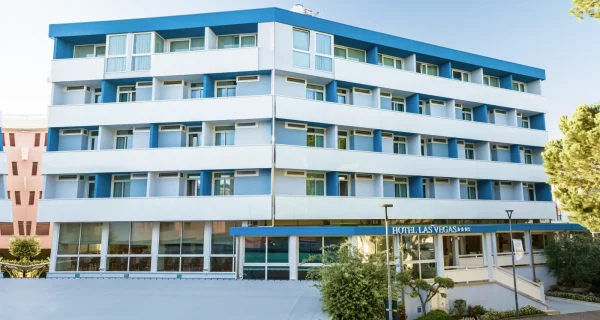 Hotel Las Vegas ***s
City: Bibione (VE)
Open: From 08/05/24 to 22/09/24
338 reviews
Beach
Entertainment
Wi-Fi
Excursions
Starting at € 59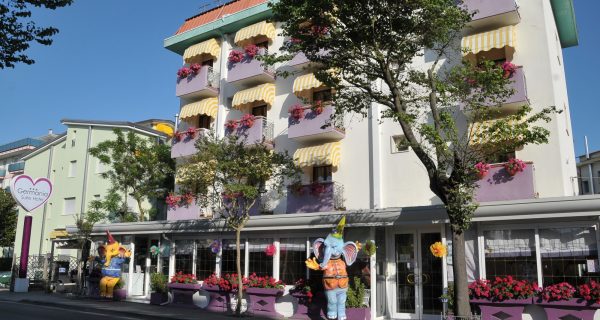 Hotel Germania ***
City: Jesolo (VE)
Open: from 15/02 to 30/09
656 reviews
Beach
Pets
Entertainment
Wi-Fi
Excursions
Starting at € 49