Holidays for Seniors
The more the world gets complicated, the more things need to be simplified. Our goal is to make the difficult things easier. Because even choosing the right holiday can sometimes be a complicated decision!
That's why we've created our "all-inclusive" holidays for seniors, to help you find the solution that works best for you, with accommodation packages designed to meet all your needs and expectations.
Read more
What do you expect from an "all-inclusive" senior holiday?
Quality, efficiency and organisation?
Accommodations by the sea or surrounded by nature, with activities linked to the selected location?
Socialisation and cultural interaction?
You can surprise your other half by giving them the gift of an "all-inclusive" stay, or else give yourself a nice gift by finally dedicating some of your free time to doing what you like best. You can take your grandchildren on holiday, or go with a group of friends.
We offer a wide range of options with everything already included, including the beach, guided tours, traditional cuisine, excursions, entertainment, and activities.
Simply click on the "all-inclusive" deals for seniors to learn more about the destination, the hotel's services, its distance from the main attractions, the available activities, and the total price for the holiday.
Simply click to submit your request and book your holiday.
It's quick, easy and secure.
Close
Deals for seniors
No deals matching the search criteria were found
Hotels for seniors
Found: 88 facilities

Filter by destination

Sea (138)

Mountains (8)

Abruzzo (9)

Apulia (4)

Calabria (1)

Emilia Romagna (42)

Friuli-Venezia Giulia (2)

Liguria (2)

Marche (21)

Sardinia (2)

Trentino Alto Adige (1)

Tuscany (2)

Veneto (2)

Alba Adriatica (2)

Bellaria Igea Marina (5)

Bibione (1)

Cattolica (5)

Cervia (3)

Cesenatico (9)

Gabicce (4)

Gargano (4)

Giulianova (3)

Grottammare (1)

Jesolo (1)

Lidi Ferraresi (2)

Lido di Camaiore (2)

Lido di Classe (1)

Lignano Sabbiadoro (2)

Loano (1)

Marina Romea (1)

Marotta (1)

Milano Marittima (1)

Misano Adriatico (3)

Pejo (1)

Pesaro (3)

Riccione (3)

Rimini (9)

Rossano Calabro (1)

San Benedetto del Tronto (3)

Senigallia (9)

Silvi Marina (1)

Stintino (2)

Tortoreto Lido (1)

Varazze (1)

Villa Rosa and Martinsicuro (2)

Filter by service type

All-Inclusive without beverages (22)

All-Inclusive with beverages at meals (68)

All-Inclusive with beverages around the clock (9)

All-Inclusive with beverages around the clock and snack (5)

Filter by services

Gluten-free cuisine (61)

Pets welcome (65)

Pool (53)

Wellness Centre (9)

Parking (66)

Bar (60)

Laundrette (25)

News stand (1)

Market / Supermarket (2)

Entertainment for adults (32)

Themed evenings with samplings of traditional products (52)

Excursions (24)

Children's pool (36)

Entertainment for children (56)

Play area / Miniclub / Babyclub (58)
Show

88

hotels
Abruzzo
(9 hotels available)
Apulia
(4 hotels available)
Calabria
(1 hotel available)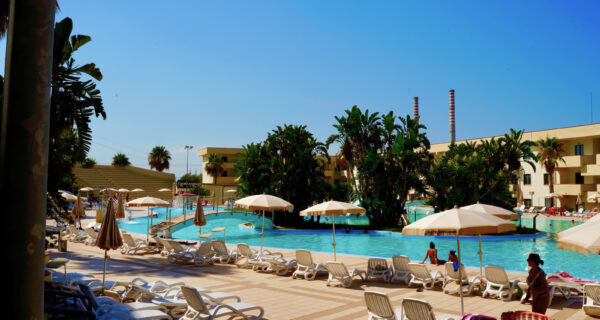 Roscianum Resort ****
City: Corigliano- Rossano (CS)
Open: from 10/06 to 09/09
888 reviews
Pool
Pets
Entertainment
Wi-Fi
Excursions
Starting at € 55
Emilia Romagna
(42 hotels available)
Friuli-Venezia Giulia
(2 hotels available)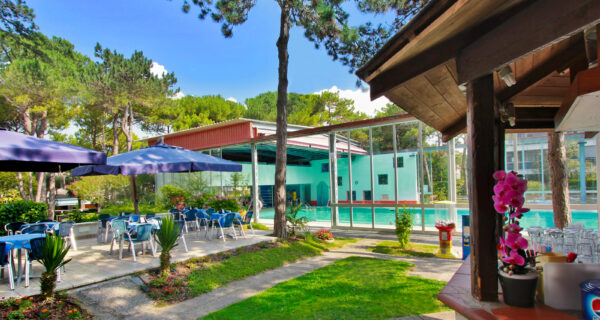 Hotel Meridianus ****
City: Lignano Sabbiadoro (UD)
Open: From 18/05/23 to 17/09/23
241 reviews
Pool
Wellness Centre
Beach
Entertainment
Wi-Fi
Starting at € 80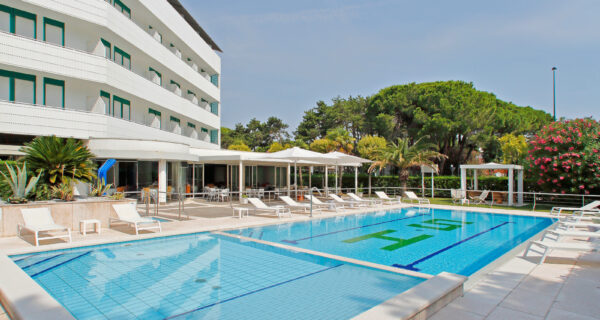 Hotel Smeraldo ***
City: Lignano Sabbiadoro (UD)
Open: From 20/05 to 20/09
105 reviews
Liguria
(2 hotels available)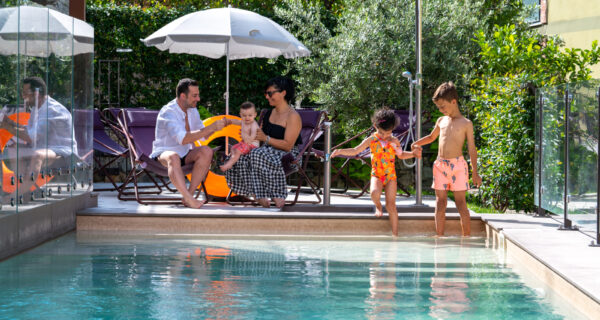 Hotel Zurigo ***
City: Varazze (Savona)
Open: Christmas holidays and from 18/03 to 15/10 2023
556 reviews
Pool
Beach
Pets
Entertainment
Wi-Fi
Starting at € 80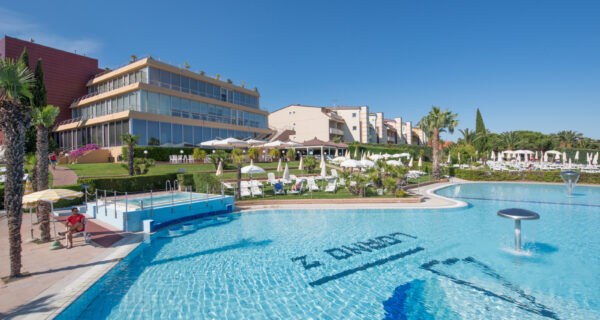 Loano 2 Village Residence & Hotel ****
City: Loano (SV)
Open: From 31/03/23 to 31/10/23
2129 reviews
Starting at € 72
Marche
(21 hotels available)
Sardinia
(2 hotels available)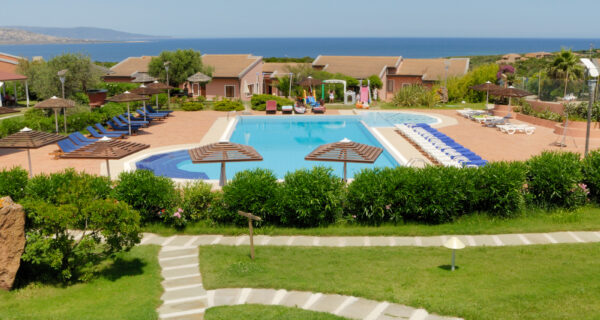 Cala Rosa Club Hotel ****
City: Stintino (Sassari)
Open:
1609 reviews
Pool
Wellness Centre
Pets
Entertainment
Wi-Fi
Starting at € 85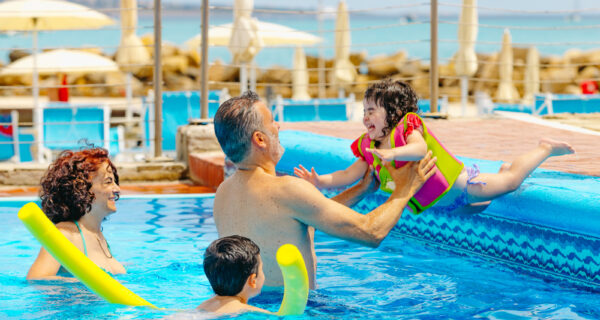 Club Hotel Ancora ****
City: Stintino (SS)
Open: from 19/05 to 13/10
759 reviews
Pool
Beach
Pets
Entertainment
Wi-Fi
Starting at € 89
Trentino Alto Adige
(1 hotel available)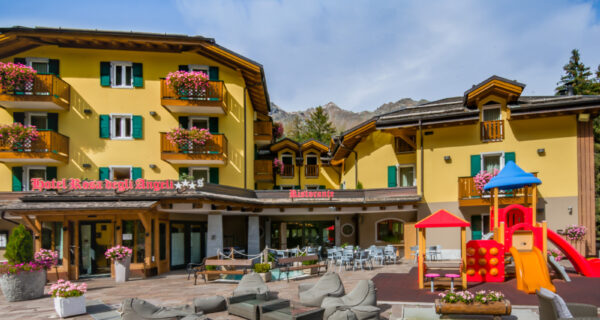 Hotel Rosa degli Angeli ***s
City: Pejo Fonti (Trento)
Open: From 2/12 to 01/04 - From 09/06 to 15/09
388 reviews
Pool
Wellness Centre
Pets
Entertainment
Wi-Fi
Excursions
Starting at € 72
Tuscany
(2 hotels available)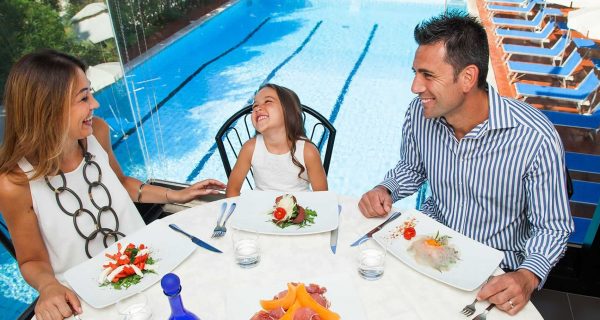 Hotel Eur ***s
City: Lido di Camaiore (LU)
Open: from 07/04 to 10/10
258 reviews
Pool
Beach
Pets
Entertainment
Wi-Fi
Starting at € 80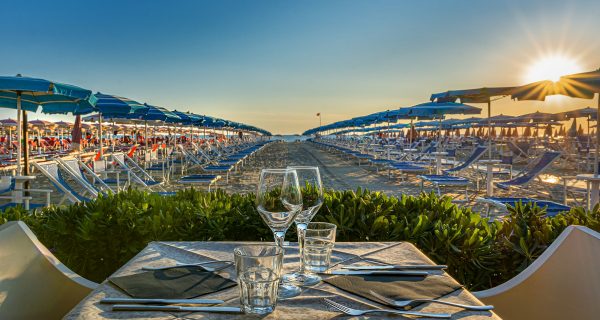 Hotel Pineta Mare ***
City: Lido di Camaiore (LU)
Open: from 29/03 to 05/11
487 reviews
Beach
Pets
Entertainment
Wi-Fi
Starting at € 68
Veneto
(2 hotels available)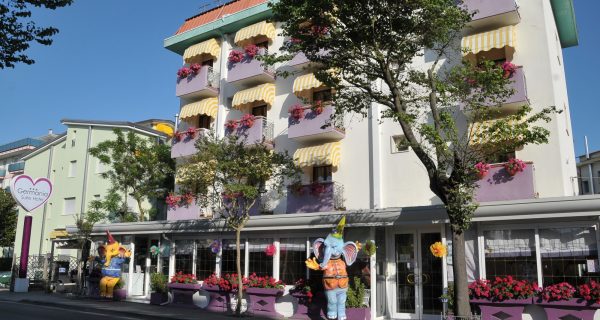 Hotel Germania ***
City: Jesolo (VE)
Open: from 15/02 to 30/09
656 reviews
Beach
Pets
Entertainment
Wi-Fi
Excursions
Starting at € 49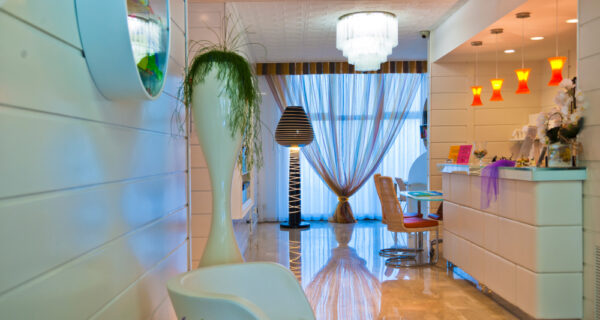 Hotel Las Vegas ***s
City: Bibione (VE)
Open: from 11/05 to 24/09 2023
338 reviews
Beach
Entertainment
Wi-Fi
Excursions
Starting at € 64