All-Inclusive Hotels in Marina Romea
A beach nestled between the blue sea and the green pine forest
Marina Romea has sandy and gently sloping beaches. They consist of large, well-equipped beach front facilities, as well as public beach areas, either of which are ideal for families with younger children, couples, seniors, or groups of friends looking for a quiet place to relax. The beautiful tree-lined trails of the pine forest lead down to the beach, with its splendid sand dunes and vegetation, beyond which lies the crystal-clear sea, where visitors can enjoy relaxing and playing in the water, in complete safety.
Read more
Just a stone's throw from the waterfront is Pialassa Baiona, a salt water lagoon that's part of the Po River Delta Park, which offers breathtaking views of the sunrise and sunset. And throughout the day it's a wonderful place to explore and enjoy the wide variety of plant and animal life. It's an ideal destination for nature lovers and bird watchers. With their long legs, curved beaks, and delicate plumage, the pink flamingos are the most beloved inhabitants of this area. Finding one of their feathers on the ground will make any visitor's day. A soft pink memento to take home as a keepsake, to press in a diary, to make into a hair accessory, or to use in some other artistic fashion after your holidays.
For those who like to stay active, Marina Romea offers numerous possibilities: horseback riding, easy cycling routes, relaxing strolls, canoeing, or boat excursions to check out the magnificent old fishing huts that are part of this land's history.
But there's much more to this area than its beautiful natural landscapes.
Art and culture are just around the corner
Ravenna is just 20 minutes away. A tour of the mosaics will amaze and intrigue children and adults alike. The city's art and cultural heritage scene is enriched with workshops for children, museums, and various curiosities, including Dante's tomb and numerous other attractions associated with him. The colours and architecture of Ravenna, which was once the capital of the Western Roman Empire, remain vivid to this day, and exude more charm than ever. Its beauty will permeate your eyes and remain in your heart.
It's time for some fun
Look how much fun it is! Better yet, experience it for yourself! Check out the attractions at the area's most popular amusement park: Mirabilandia. If you're looking for an adrenaline rush, this is the place for you. There are tonnes of exciting rides for people of all ages, including small children, because there's no age limit on having fun.
Close
Found: 2 facilities

Filter by type

Families (2)

Couples (1)

Senior (1)

Under 25 (0)

Filter by service type

All-Inclusive without beverages (0)

All-Inclusive with beverages at meals (1)

All-Inclusive with beverages around the clock (1)

All-Inclusive with beverages around the clock and snack (0)

Filter by services

Gluten-free cuisine (1)

Pets welcome (0)

Pool (2)

Wellness Centre (0)

Parking (1)

Bar (1)

Laundrette (1)

News stand (0)

Market / Supermarket (0)

Entertainment for adults (1)

Themed evenings with samplings of traditional products (1)

Excursions (0)

Children's pool (1)

Entertainment for children (1)

Play area / Miniclub / Babyclub (2)
Show

2

hotels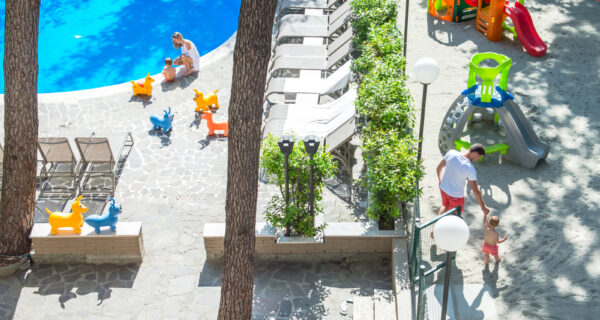 Meridiana Family&Nature Hotel ***
City: Marina Romea (RA)
Open: from 27/05 to 10/09
1049 reviews
Pool
Beach
Entertainment
Wi-Fi
Starting at € 59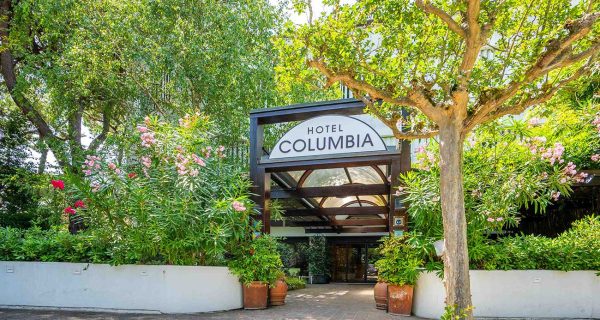 Hotel Columbia ***
City: Marina Romea (RA)
Open: from 01/03 to 16/12
780 reviews
Starting at € 49