All-Inclusive Hotels in Lido di Classe
Nestled between the sea and the natural surroundings
Lido di Classe is one of the nine hospitable beach towns dotting the Ravenna coastline. Boasting dunes made up of a very fine and light-coloured sand, it's an ideal place for families with children, who can have fun in complete safety splashing around in the clear waters on the gently sloping beach. The coast features five kilometres of pristine public beaches, where visitors can enjoy peaceful strolls breathing the salt air and listening to the sound of the waves. The Lido di Classe waterfront has repeatedly been awarded the "Blue Flag" and "Paediatricians' Green Flag" ecolabels.
Read more
Behind the dunes is a magnificent centuries-old pine forest, which provides shade from the sun and pathways for walking and cycling. There are also cycling paths down by the waterfront, which are ideal for exploring the area at a leisurely pace, taking in all the beautiful natural setting. Not far from Lido di Classe, adults and children will both enjoy visiting the naturalistic area at the mouth of the Bevano River: a marsh zone of ​​considerable environmental importance, and an integral part of the Po River Delta Park. It can even be explored from above thanks to the ultralight tours available at the nearby airfield, which are offered all year round.
The city centre and the fun parks
Featuring shops, boutiques, elegant bars, gelato shops, green areas, and a pleasant pedestrian zone, the city centre is a true emporium by the sea. For those looking to have some fun, the Mirabilandia fun park, which offers hundreds of attractions for people of all ages, is just a ten-minute drive away.
Spas, artworks and culture
Art and culture enthusiasts can visit the city of Ravenna, which is less than half an hour away by car. It's the perfect opportunity to explore the city with the highest concentration artworks recognised by UNESCO as cultural heritage. Its amazing world-famous mosaics can be admired late into the evening, after a relaxing day at the beach or in the pine forest. Finally, those who want to relax and pamper themselves can visit the nearby Terme di Punta Marina spa, where they'll find a wide range of massages and wellness programmes to choose from.
Close
Found: 3 facilities

Filter by type

Families (3)

Couples (2)

Senior (1)

Under 25 (0)

Filter by service type

All-Inclusive without beverages (0)

All-Inclusive with beverages at meals (2)

All-Inclusive with beverages around the clock (1)

All-Inclusive with beverages around the clock and snack (0)

Filter by services

Gluten-free cuisine (2)

Pets welcome (3)

Pool (3)

Wellness Centre (0)

Parking (3)

Bar (3)

Laundrette (0)

News stand (0)

Market / Supermarket (0)

Entertainment for adults (2)

Themed evenings with samplings of traditional products (1)

Excursions (0)

Children's pool (1)

Entertainment for children (3)

Play area / Miniclub / Babyclub (2)
Show

3

hotels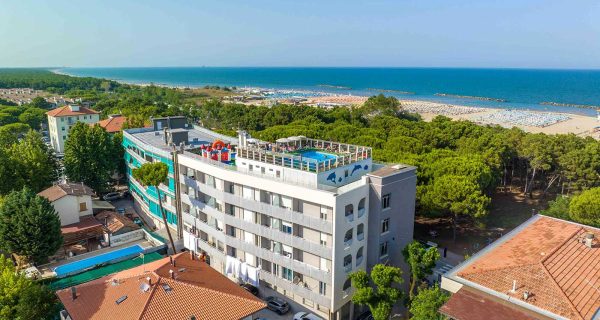 Hotel Sorriso ***
City: Lido di Classe (RA)
Open: from 07/04 to 17/09
447 reviews
Pool
Beach
Pets
Entertainment
Wi-Fi
Starting at € 54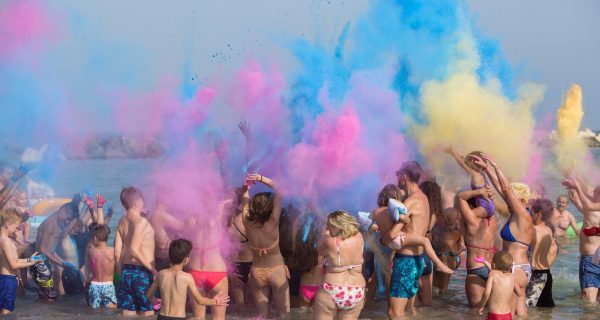 Color King Marte Family Village ***s
City: Lido di Classe (RA)
Open: from 28/05 to 13/09
846 reviews
Pool
Beach
Pets
Entertainment
Wi-Fi
Starting at € 60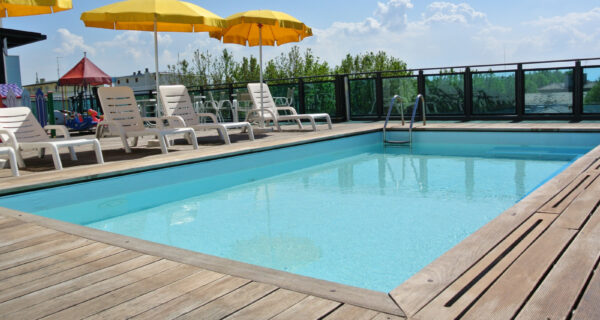 Hotel Mirage ***
City: Lido di Classe (Ravenna)
Open: From 01/04 to 11/09
368 reviews
Pool
Beach
Pets
Entertainment
Wi-Fi
Starting at € 66