All-Inclusive Hotels in Lido di Savio
Located just a stone's throw from Cervia and Ravenna, Lido di Savio is a delightful seaside town on the Riviera Romagnola that's an ideal holiday destination for those who prefer places that are exciting yet not too chaotic, intimate but not too isolated, and fun but also full of quiet little corners that can be visited alone or in company, to escape from the usual daily routine. If you haven't done so yet, the time has come to enjoy an all-inclusive package at one of our excellent quality hotels, which offer top of the line hospitality for any type of guest, adapting the various services to every visitor's specific needs, tastes and desires.
Read more
More and more hotels, even in Italy, are adopting all-inclusive options, which offer significant advantages with respect to traditional stays, including the possibility of having personalised packages and obtaining considerable savings. There are various "all-inclusive" solutions available, allowing the customer to choose that which suits them best. There are special offers intended specifically for individuals, couples, and large families, while others are dedicated to food and wine lovers and sports enthusiasts, and there's even the possibility of including pleasant wellness and relaxation packages.
The Lido di Savio hotels that adhere to the all-inclusive initiative offer modern and comfortable accommodations that absolutely won't disappoint, featuring excellent quality services with highly attentive and professional staff. Several hotels even offer entire areas dedicated to small children, complete with toys, games, crafts, and even qualified babysitters. Although Lido di Savio mainly attracts tourism in the summertime, it's also an ideal place for young people and adults to spend a holiday or weekend at any other time of year, as it remains warm and hospitable, and retains all the same charm and appeal during the wintertime as well.
Lido di Savio is an excellent choice for those travelling with children or teenagers, not only because many of the all-inclusive hotels are particularly attentive to their needs, but also due to its proximity to various popular fun parks, like Mirabilandia and the water park in Cesenatico, not to mention the dolphin aquarium in Cattolica, which draws visitors and schoolchildren from all over Italy on a daily basis.
In short, the range of all-inclusive hotels in Lido di Savio is truly vast and varied. In fact, this is one of the strengths of the city's tourism offering, allowing it to meet the needs of all its visitors. Embrace you desire to travel: an all-inclusive holiday in Lido di Savio is affordable and will make your whole family happy!
Close
Found: 2 facilities

Filter by type

Families (2)

Couples (0)

Senior (0)

Under 25 (0)

Filter by service type

All-Inclusive without beverages (0)

All-Inclusive with beverages at meals (1)

All-Inclusive with beverages around the clock (0)

All-Inclusive with beverages around the clock and snack (1)

Filter by services

Gluten-free cuisine (0)

Pets welcome (2)

Pool (2)

Wellness Centre (1)

Parking (2)

Bar (2)

Laundrette (0)

News stand (0)

Market / Supermarket (0)

Entertainment for adults (2)

Themed evenings with samplings of traditional products (2)

Excursions (2)

Children's pool (2)

Entertainment for children (2)

Play area / Miniclub / Babyclub (2)
Show

2

hotels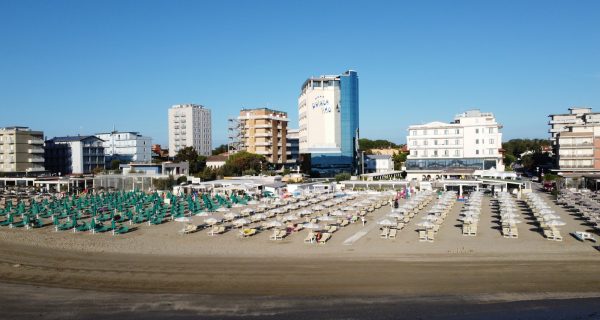 Color Palace Lido Family Village ****
City: Lido di Savio (RA)
Open: from 28/05 to 13/09
719 reviews
Pool
Beach
Pets
Entertainment
Wi-Fi
Excursions
Starting at € 55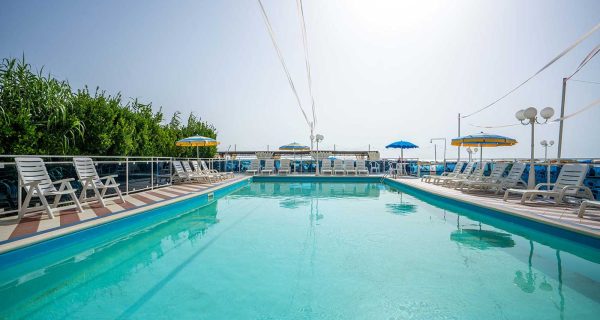 Club Hotel Family Bikini & Tropicana ***
City: Lido di Savio (RA)
Open: from 01/06 to 11/09
446 reviews
Pool
Wellness Centre
Beach
Pets
Entertainment
Wi-Fi
Excursions
Starting at € 49