All-Inclusive Hotels in Tuscany
Known as the homeland of Dante Alighieri and Leonardo da Vinci, Tuscany is one of the Italian regions most acclaimed by tourists from all around the world. This reputation is bolstered by its art, history, culture, and traditions, as well as the excellent cuisine offered by our all-inclusive hotels in Tuscany. Regardless of the province you choose, a holiday in this extraordinary region certainly won't disappoint.
Read more
For example, the all-inclusive hotels in Tuscany by the sea, in the towns of Tirrenia and Viareggio, in the Versilia area, offer safe beaches for families, and lots of fun venues young people and couples. But the real beach lovers will choose the all-inclusive tourist resorts in Tuscany in the southernmost part of ​​this region, in the province of Piombino, with their wonderful and pristine beaches, like those of Carbonifera or Torre Mozza. At the all-inclusive resorts in Tuscany, visitors can enjoy unparalleled culinary delights. The meats, seafoods, vegetables, and charcuterie will make all of your holiday meals unforgettable.
At your all-inclusive resort in Tuscany you'll enjoy some of the region's best typical products, like Chianina tagliata steak, caciucco alla livornese, a typical seafood dish, and one of Italy's finest and most renowned wines: Brunello di Montalcino.
Close
Found: 2 facilities

Filter by type

Families (2)

Couples (2)

Senior (2)

Under 25 (1)

Filter by service type

All-Inclusive without beverages (2)

All-Inclusive with beverages at meals (1)

All-Inclusive with beverages around the clock (0)

All-Inclusive with beverages around the clock and snack (0)

Filter by services

Gluten-free cuisine (2)

Pets welcome (2)

Pool (1)

Wellness Centre (0)

Parking (2)

Bar (2)

Laundrette (1)

News stand (0)

Market / Supermarket (0)

Entertainment for adults (0)

Themed evenings with samplings of traditional products (0)

Excursions (0)

Children's pool (1)

Entertainment for children (1)

Play area / Miniclub / Babyclub (2)
Show

2

hotels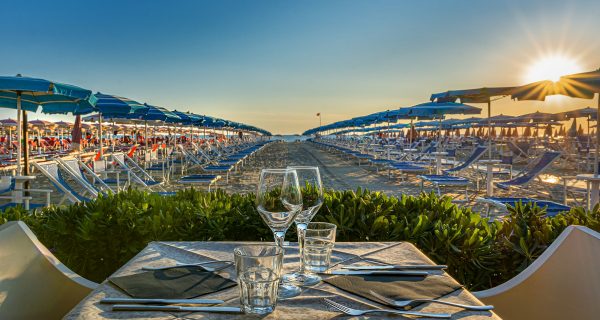 Hotel Pineta Mare ***
City: Lido di Camaiore (LU)
Open: from 29/03 to 05/11
487 reviews
Beach
Pets
Entertainment
Wi-Fi
Starting at € 68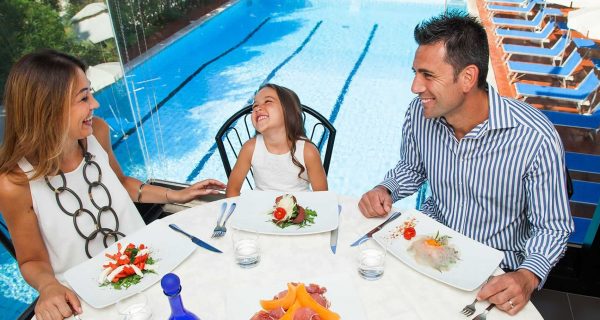 Hotel Eur ***s
City: Lido di Camaiore (LU)
Open: From 01/04/24 to 15/10/24
258 reviews
Pool
Beach
Pets
Entertainment
Wi-Fi
Starting at € 80