All-Inclusive Hotels in Alba Adriatica
Nestled along the Teramo coast of the Abruzzo riviera, Alba Adriatica is a true natural gem. This seaside resort town is one of the "seven sisters" located along the 60 km stretch of the Abruzzo coast, which, for years, have been awarded the Blue Flag ecolabel for the cleanliness of their beaches and waters.
Alba Adriatica is also referred to as the silver beach, due to the particular colour of the sand on its wide and gently sloping shorelines, which make them some of the most beautiful along the entire Abruzzo coast.
Read more
Those who love outdoor activities can try their hand at sailing or windsurfing just offshore, or else can enjoy bike rides along the waterfront path, which extends for over 25 km. There are also skating rinks, and a 3 km promenade that runs along the beach, surrounded by palm trees, pines and oleanders. In the evenings, the same promenade is brought to life with vendors stands and lots of music.
A holiday in Alba Adriatica means relaxing in the sun, taking a dip in the sea, and immersing yourself in the pristine natural surroundings, which visitors can do by spending some time on the stretch of wild beach between Giulianova and Roseto degli Abruzzi, or that of Pineto, which is home to large wild Mediterranean pines.
Throughout the summer, adults and children alike can enjoy the Ondablu water park in Tortoreto, in the province of Teramo, which offers 120,000 square metres of water features, even for small children.
In the summertime, Alba Adriatica comes to life with events for the whole family, like the Summer Carnival held in August, with its characteristic allegorical floats and masks parading along the waterfront, the antiques markets held all throughout the summer, and the beach volleyball, beach rugby, and beach tennis tournaments held from July through August at the arena on the public beach.
If you plan to take a holiday in Alba Adriatica, be sure to visit the town's ancient historic centre with its splendid noble villas, which were once the summertime residences of various noble families.
Close
Found: 3 facilities

Filter by type

Families (3)

Couples (3)

Senior (2)

Under 25 (0)

Filter by service type

All-Inclusive without beverages (3)

All-Inclusive with beverages at meals (1)

All-Inclusive with beverages around the clock (0)

All-Inclusive with beverages around the clock and snack (0)

Filter by services

Gluten-free cuisine (3)

Pets welcome (3)

Pool (3)

Wellness Centre (0)

Parking (2)

Bar (2)

Laundrette (0)

News stand (0)

Market / Supermarket (0)

Entertainment for adults (2)

Themed evenings with samplings of traditional products (3)

Excursions (1)

Children's pool (3)

Entertainment for children (3)

Play area / Miniclub / Babyclub (2)
Show

3

hotels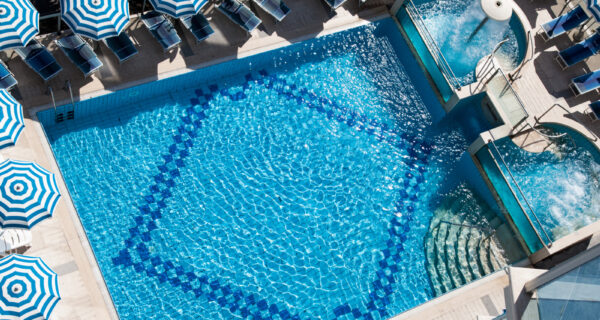 Hotel King ***
City: Alba Adriatica (TE)
Open: from 27/05 to 17/09
419 reviews
Pool
Pets
Entertainment
Wi-Fi
Starting at € 62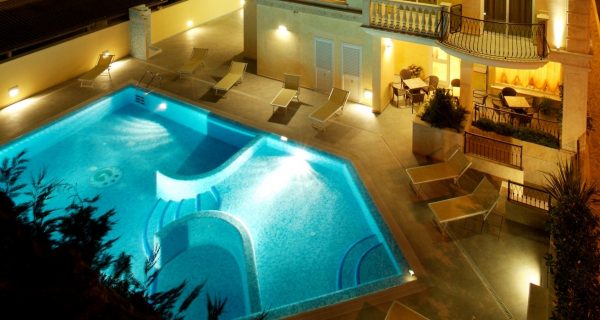 Hotel Boracay ***
City: Alba Adriatica (TE)
Open: from 27/05 to 17/09
647 reviews
Pool
Beach
Pets
Entertainment
Wi-Fi
Excursions
Starting at € 50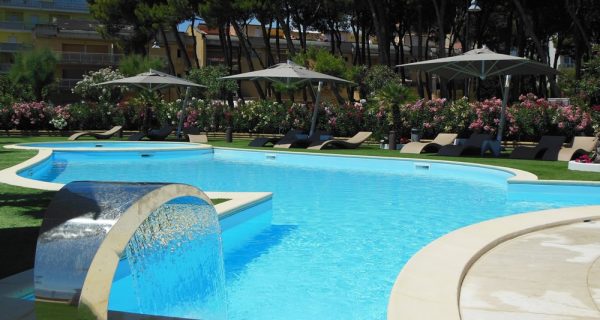 Hotel Astor ***
City: Alba Adriatica (TE)
Open: from 18/05 to 22/09
286 reviews
Pool
Beach
Pets
Entertainment
Wi-Fi
Starting at € 48