All-Inclusive Holidays in Calabria
800 km of coastline washed by a dreamy sea and beautiful beaches; unspoilt and varied nature, to experience with freedom in the parks of Sila, Pollino, Aspromonte and Serre; villages, fortresses, ancient abbeys, cities of art. An All Inclusive holiday in Calabria is an experience that combines relaxation with the pleasure of discovery!
Read more
If the sea is your passion, Calabria is an opportunity to enjoy it in all its forms: relaxing in well-equipped beach establishments and public beaches; with captivating itineraries along the Costa dei Saraceni, the Costa degli Aranci, the Costa degli Dei; spending memorable days on beaches of white sand in Zambrone; visiting Scalea, the village overlooking the sea, Cirò Marina the town of Cirò wine, or the iconic Tropea.
If you don't want to give up on the mountains, Calabria gives you different emotions every day! You can d some trekking or follow cycling tourism itineraries along the most beautiful paths of the Pollino National Park, stopping of at the picturesque village of Morano Calabro. Don't miss the Giants of the Sila, the spectacular pines and monumental maple trees that populate the Fallistro Nature Reserve. You also have the opportunity to explore wild woods in the Natural Park of Serre.
A holiday in Calabria is also a food and wine journey through the history of the Region, where the populations that succeeded one another over the centuries left traces of their presence, such as the use of spices and aromatic herbs in traditional dishes. Among the best-known products featuring in a great many recipes, some that stand out are undoubtedly "'nduja" (spicy spreadable pork sausage), the red onion of Tropea, extra virgin olive oil, Caciocavallo cheese of Sila, pecorino cheese, porcini mushrooms, dried figs, citrus fruits and hot chilli pepper. spicy, as well as a wide range of liqueurs and full-bodied wines. The All Inclusive Hotels in Calabria await you for holidays during which you can treat yourself to days of exploration and others simply relaxing, providing you all the best services, always included, also when you are travelling with children or if you love outdoor activities.
Close
Found: 3 facilities

Filter by type

Families (3)

Couples (1)

Senior (1)

Under 25 (0)

Filter by service type

All-Inclusive without beverages (1)

All-Inclusive with beverages at meals (1)

All-Inclusive with beverages around the clock (1)

All-Inclusive with beverages around the clock and snack (0)

Filter by services

Gluten-free cuisine (3)

Pets welcome (2)

Pool (3)

Wellness Centre (0)

Parking (0)

Bar (2)

Laundrette (1)

News stand (0)

Market / Supermarket (1)

Entertainment for adults (2)

Themed evenings with samplings of traditional products (2)

Excursions (2)

Children's pool (3)

Entertainment for children (3)

Play area / Miniclub / Babyclub (3)
Show

3

hotels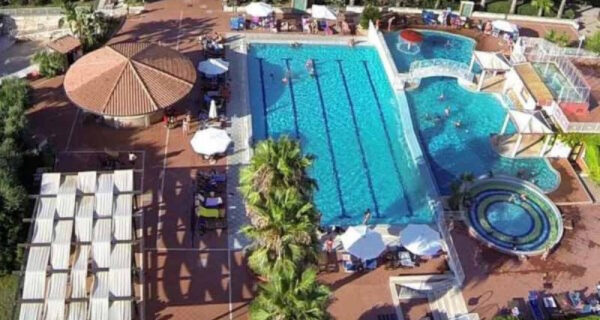 Resort Sciabache ****
City: Zambrone (VV)
Open: From 10/06/23 to 30/09/23
455 reviews
Pool
Beach
Pets
Entertainment
Wi-Fi
Starting at € 120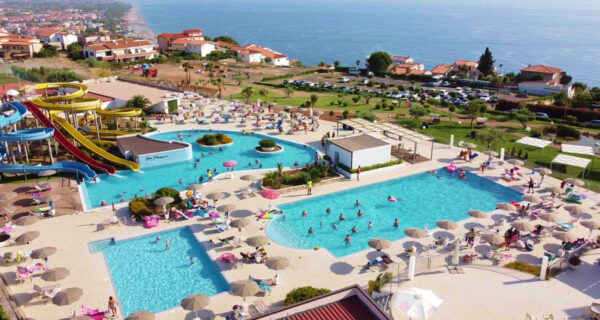 San Domenico Family Hotel ****
City: Scalea (CS)
Open: from 15/06 to 13/09
751 reviews
Pool
Beach
Entertainment
Wi-Fi
Excursions
Starting at € 65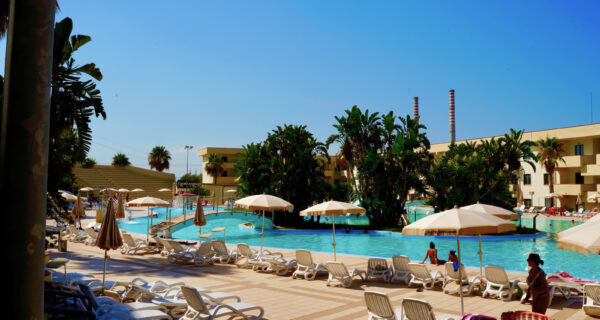 Roscianum Resort ****
City: Corigliano- Rossano (CS)
Open: from 10/06 to 09/09
888 reviews
Pool
Pets
Entertainment
Wi-Fi
Excursions
Starting at € 55

Rossano CalabroLearn more about the hotels and resorts in this town

ScaleaLearn more about the hotels and resorts in this town

ZambroneLearn more about the hotels and resorts in this town