All-Inclusive Hotels in Vigo di Fassa
Vigo di Fassa is a small and quiet Ladin town that boasts privileged view of the Catinaccio group of the Dolomites. It largely consists of stone and wood buildings, and is included among the Borghi più Belli d'Italia ("The most beautiful villages in Italy"). The All-Inclusive Hotels in Vigo di Fassa welcome guests looking to spend an enjoyable holiday immersed in nature, where the flavours of excellent traditional Trentino cuisine are accompanied by relaxation and excursions for the whole family.
Read more
Things to see in Vigo di Fassa include the Ladin de Fascia Museum, where visitors can discover the traditions of the ancient Ladin people, the characteristic church of Pieve di San Giovanni, and the Monzoni Mineralogical Museum, with its large collection of minerals from the Dolomites.
During the summertime, Vigo di Fassa is an ideal starting point for fun excursions on foot and by cable car. Visitors can make their way up the Ciampedìe scenic outlook, and take any one of the numerous trails to explore the Dolomites. Be sure to check out the famous Entorn Vich event, which features concerts, food and wine tastings, musical groups, and ancient Ladin craft exhibitions.
Vigo di Fassa is also an ideal destination for outdoor enthusiasts during the wintertime. The cable car for the Catinaccio Ski Area, with its 13 km of slopes, large Baby Park with ski school, and the Tananai Mini Club, departs directly from the town centre. Fans of professional skiing can try their hand at the Thonei ski run, where Alberto Tomba used to train.
Close
Found: 3 facilities

Filter by type

Families (3)

Couples (0)

Senior (0)

Under 25 (0)

Filter by service type

All-Inclusive without beverages (2)

All-Inclusive with beverages at meals (1)

All-Inclusive with beverages around the clock (0)

All-Inclusive with beverages around the clock and snack (0)

Filter by services

Gluten-free cuisine (3)

Pets welcome (2)

Pool (2)

Wellness Centre (2)

Parking (3)

Bar (3)

Laundrette (1)

News stand (0)

Market / Supermarket (0)

Entertainment for adults (2)

Themed evenings with samplings of traditional products (1)

Excursions (3)

Children's pool (2)

Entertainment for children (2)

Play area / Miniclub / Babyclub (3)
Show

3

hotels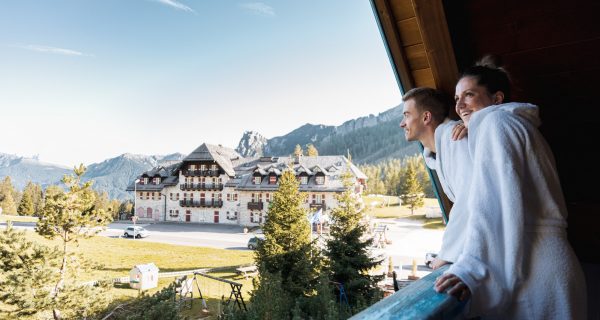 Hotel Savoy ***
City: San Giovanni di Fassa (TN)
Open: from 04/12 to 27/03 and from 02/06 to 02/10
383 reviews
Starting at € 69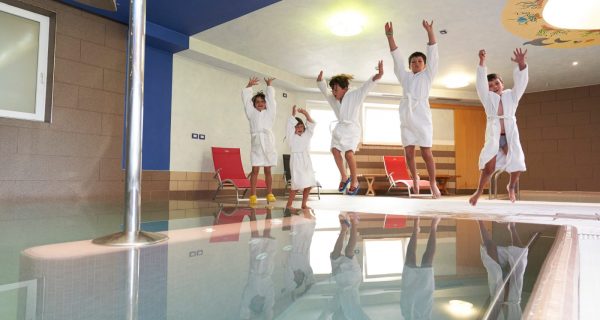 Hotel Andes Family & Wellness ****
City: Vigo di Fassa (TN)
Open: from 07/12 to 19/03 and from 17/06 to 17/09
847 reviews
Pool
Wellness Centre
Pets
Entertainment
Wi-Fi
Excursions
Starting at € 85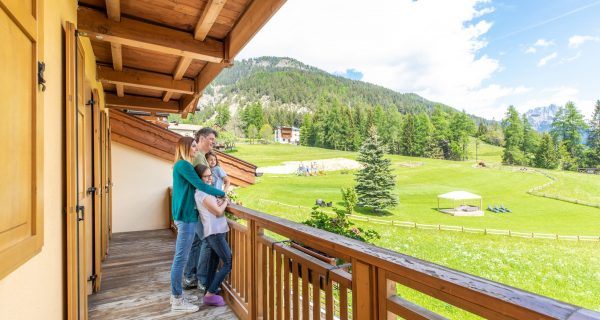 Hotel La Grotta ****
City: San Giovanni di Fassa (TN)
Open: from 04/12 to 27/03 and from 02/06 to 17/09
1104 reviews
Wellness Centre
Entertainment
Wi-Fi
Excursions
Starting at € 69