All-Inclusive Resorts in Apulia
A journey spent relaxing by the sea, surrounded by history and excellent cuisine
A holiday in Apulia is a journey spent relaxing by the sea, surrounded by history, tradition, and authentic cuisine. Here, the hospitality provided by the all-inclusive tourist resorts remains faithful to these traditions, offering warm and sincere hospitality that's attentive to the guests and all their needs.
Read more
Cuisine is certainly one of the region's strong points. All the all-inclusive resorts in Apulia offer excellent and creative dishes made with ingredients from both land and sea, which always include wonderful local products, including bread and fresh handmade pasta, like the popular orecchiette; fish and shellfish; burrata and dairy products; cardoons, chicory, mushrooms, truffles, and asparagus. Not to mention the extra virgin olive oil and wines, which are the flagship products of this bountiful land, kissed by the sun, and graced with one of the most beautiful seaside environments in all of Italy. Local products are included in each of the dishes made at every All-inclusive tourist resort in Apulia, winning over the palates of the adults, and providing an authentic base for the children's menu items.
Exploring the hinterland
At the all-inclusive resorts in Apulia visitors can find information and useful advice for exploring this region's fascinating hinterland, which is covered with olive groves, dry stone walls, quiet farms, ancient towns, and medieval villages, like Carpino, which is also famous for its agricultural and craft products, and San Giovanni Rotondo, where Padre Pio received the stigmata, where many people go to pray and meditate.
A cycling tourism paradise
There's also a large number of extraordinary cycling tourism itineraries. In fact, with pathways and trails that descend directly from the mountains to the Adriatic Sea, bicycle is the ideal way to tour this area.
It's an exciting challenge, and the all-inclusive resorts in Apulia do their part by providing cyclists with guides and advice on itineraries, stopping points, assistance, and everything else needed to enjoy a pleasant bike excursion.
Close
Found: 2 facilities

Filter by type

Families (2)

Couples (1)

Senior (1)

Under 25 (1)

Filter by service type

All-Inclusive without beverages (0)

All-Inclusive with beverages at meals (2)

All-Inclusive with beverages around the clock (1)

All-Inclusive with beverages around the clock and snack (1)

Filter by services

Gluten-free cuisine (0)

Pets welcome (2)

Pool (2)

Wellness Centre (0)

Parking (2)

Bar (2)

Laundrette (0)

News stand (2)

Market / Supermarket (0)

Entertainment for adults (2)

Themed evenings with samplings of traditional products (2)

Excursions (2)

Children's pool (1)

Entertainment for children (2)

Play area / Miniclub / Babyclub (2)
Show

2

resorts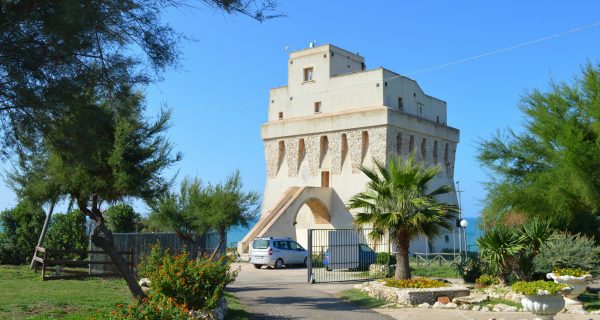 Villaggio Cala del Principe ***
City: San Nicandro Garganico (FG)
Open: from 02/06 to 18/09
214 reviews
Pool
Beach
Pets
Entertainment
Excursions
Starting at € 60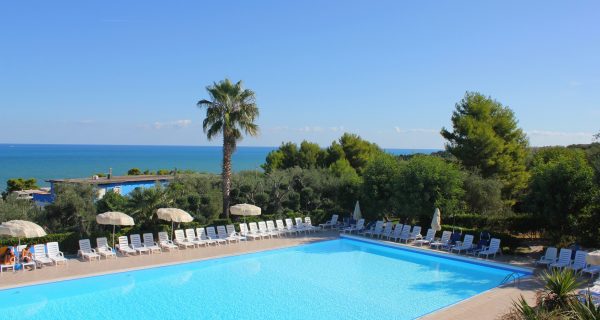 Villaggio Uliveto Club ***
City: Rodi Garganico (FG)
Open: from 02/06 to 17/09 2023
355 reviews
Pool
Beach
Pets
Entertainment
Excursions
Starting at € 60