All Inclusive Hotels in the Lidi Ferraresi
A nature holiday dedicated to relaxation awaits you at the All Inclusive hotels at the Lidi Ferraresi. As well as the 25 km of coastline, there are well-equipped beaches and free beaches, for those seeking an authentic experience.
Read more
There are 7 Lidi Ferraresi – Lido degli Estensi, Lido degli Scacchi, Lido delle Nazioni, Lido di Pomposa, Lido di Spina, Lido di Volano, Lido di Classe – and they are very popular with families looking for an All Inclusive holiday with the children, couples of all ages and groups of friends seeking a carefree holiday. In fact, the hotels and residences guarantee the best services always included, from entertainment to excellent food, beach and parking.
Along with all this, there is the Po Delta Park, one of the most beautiful and unspoilt territories in Italy, to explore on your own or on organised tours, enjoying excursions, cycling tourism, boat trips and outings on horseback. There are multiple trails suitable for every skill level: not to be missed are the Classe Pine Forest or the San Vitale Pine Forest, or the loop trail of Punte Alberete with the captivating flooded forest, as well as a visit to the Cervia Salt Pan on foot, by bike or by electric boat.
During an All Inclusive holiday at the Lidi Ferraresi, a walk through the pretty little town of Comacchio, with its small, colourful houses reflecting along the canals, is a must. You will find iconic places here, like the Museum of the Ancient Delta and the Manifattura dei Marinati (Marinated Fish Factory).
For those who love the nightlife, at the Lidi Ferraresi there's no lack of clubs where you can dance and drink a tasty cocktail. Some are also on the beach.
Close
Found: 2 facilities

Filter by type

Families (2)

Couples (2)

Senior (2)

Under 25 (0)

Filter by service type

All-Inclusive without beverages (0)

All-Inclusive with beverages at meals (2)

All-Inclusive with beverages around the clock (0)

All-Inclusive with beverages around the clock and snack (0)

Filter by services

Gluten-free cuisine (2)

Pets welcome (2)

Pool (1)

Wellness Centre (0)

Parking (0)

Bar (1)

Laundrette (0)

News stand (0)

Market / Supermarket (0)

Entertainment for adults (0)

Themed evenings with samplings of traditional products (0)

Excursions (0)

Children's pool (1)

Entertainment for children (2)

Play area / Miniclub / Babyclub (2)
Show

2

hotels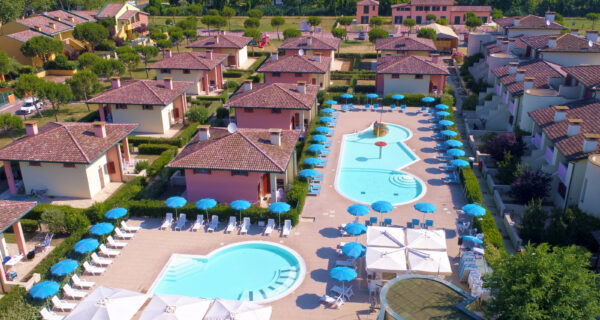 Airone Bianco Residence Village ****
City: Lido delle Nazioni (FE)
Open: from 06/04 to 17/09
488 reviews
Pool
Pets
Entertainment
Wi-Fi
Starting at € 61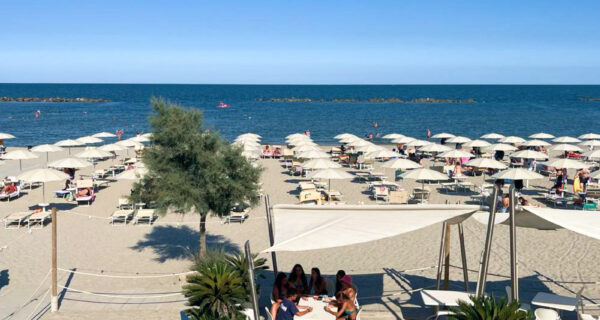 Pomposa Residence ***
City: Lido di Pomposa (FE)
Open: from 18/05 to 10/09
106 reviews
Starting at € 70