Pomposa Residence
Lido di Pomposa (FE)
| | |
| --- | --- |
| TripAdvisor | from 18/05 to 10/09 |
We recommend Pomposa Residence if...
Like independent holidays?
Modern bungalow accommodation, with a guarantee of the best hotel services always included
Looking for entertainment?
Entertainment for all, with activities for adults and children, both on the beach during the day and at the hotel in the evening
Looking for a beach nearby?
You can get to the affiliated beach establishment on foot, with 1 beach umbrella and 1 sun lounger included, as well as a swimming pool and entertainment
The hotel in two words
A holiday filled with tranquillity, fun and relaxation, created based on your needs, awaits you at the Pomposa Residence in Lido di Pomposa, in the heart of the Po Delta Park. Here, the freedom of staying in the residence's modern bungalows is combined with the comfort of the best hotel services, always available: restaurant with excellent cuisine, entertainment for adults and children, affiliated beach easy to get to, with a swimming pool, as well as 1 beach umbrella and 1 sun lounger included.
Read more
There's entertainment for all guests on the beach, during the day, and on the hotel terrace in the evening, with Baby Dance, cabaret, dances and different shows every day.
Pets are welcome in some of the accommodation types at the Pomposa Residence. There is also a tour booking service, allowing you to discover the marvellous nature of the Po Delta Park and the Park of Lidi di Comacchio, by bike, on horseback, by boat or on foot.
Close
All-Inclusive services
Main services
Packed lunch
Drinks included with meals (1/4 litre of wine or 1 soft drink)
Entertainment for adults
Beach service 1 beach umbrella and 1 sun lounger
Parking space guaranteed near the hotel
Service types available
All-Inclusive with beverages at meals
Services at the hotel
Gluten-free cuisine
Pets welcome
24-hour reception
Amusement park affiliation
Wi-Fi
See all
Family services
Entertainment at the hotel
Play area / Miniclub / Babyclub
Entertainment on the beach
Beach with play equipment for children 3-10 years of age
Rooms
The Pomposa Residence has 33 comfortable, modern bungalows, complete with kitchenette, air conditioning, outdoor space (garden or terrace), for an independent, peaceful holiday.
In all the rooms you'll find...
Air-conditioning
Heating
Minibar (empty at the guests' disposal)
Hair dryer
TV SAT
Comfort Bungalows
Bright three-room spaces on the first floor, featuring an entrance with a living room, a kitchenette, a sofa bed, two bedrooms and a bathroom. The Comfort Bungalows also have a large terrace, air conditioning and heating, washing machine and TV.
Comfort Superior Bungalow
Roomy three-room spaces located on the ground floor, consisting of an entrance leading into a living room with a kitchenette, a sofa bed, two bedrooms, a bathroom, a private garden with a brickwork barbecue, air conditioning and heating, washing machine and TV.
Riviera Bungalows
Spacious and comfortable, these first floor bungalows have two levels. They have an entrance leading into a living room with a kitchenette, a sofa bed, three bedrooms, two bathrooms, a large terrace, air conditioning and heating, washing machine and TV.
Cuisine
Daily menu of your choice
Wide choice of wines
Wide choice of beers
Gluten-free cuisine
Cuisine for intolerances
Vegetarian cuisine
Vegan cuisine
Possibility of outdoor tables
Possibility to eat on the beach
Thanks to the Chefs at the Pomposa Residence you can taste all the best of Emilia-Romagna cuisine, always starting with a sustainable choice of ingredients, including local fish and meat, seasonal fruit and vegetables, carefully prepared genuine dishes with tasty options for vegetarians and vegans. Drinks are included with meals.
Despite not having a separate kitchen, the staff is always available to make menus and dishes tailored for people with intolerances and coeliacs.
Read more
Every day, a rich buffet-style continental breakfast awaits you, served from 7.30 am to 10 am, lunch and dinner with a first and second course, side dish, fruit or dessert. There are also children's menus and the possibility of pizza in the evening.
Close
Quick free quote
This the hotel has already received 692 requests
SUPER QUICK reply!!
VERY QUICK reply!
QUICK reply!
Complete this form and this hotel will reply to you via email by
00

:

00

o'clock

today

tomorrow
. Check your email!
Hotel contacts
Pomposa Residence
Lido di Pomposa (FE)
Codice CIR: 038006-RS-00006
Visit the website
You might be interested in...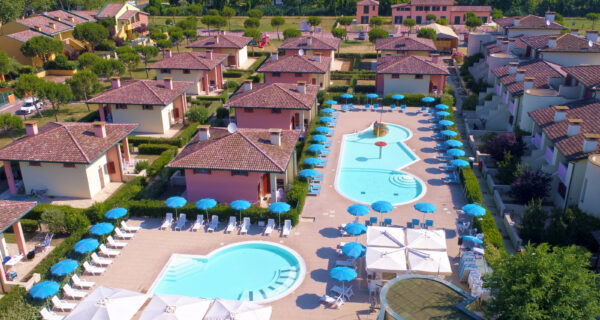 Airone Bianco Residence Village ****
City: Lido delle Nazioni (FE)
Open: from 06/04 to 17/09
488 reviews
Pool
Pets
Entertainment
Wi-Fi
Starting at € 61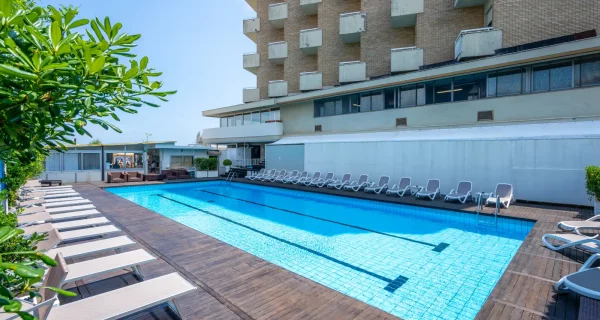 Color Ermitage Beach Family Hotel ****
City: Bellaria Igea Marina (RN)
Open: from 28/05 to 13/09
353 reviews
Pool
Beach
Pets
Entertainment
Wi-Fi
Starting at € 59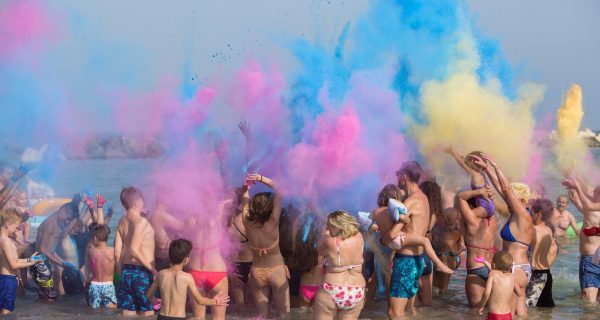 Color King Marte Family Village ***s
City: Lido di Classe (RA)
Open: from 28/05 to 13/09
846 reviews
Pool
Beach
Pets
Entertainment
Wi-Fi
Starting at € 60