Hotel Pineta Mare
Lido di Camaiore (LU)
| | |
| --- | --- |
| TripAdvisor | from 29/03 to 05/11 |
We recommend Hotel Pineta Mare if...
Like good food?
We have two restaurants, where guests can enjoy excellent Tuscan cuisine, complete with meat, seafood and homemade pastries.
Looking for a private beach?
Our exclusive private beach facility is nearby and carefully maintained, with lots of services reserved for guests.
Looking for a family hotel?
We offer entertainment on the beach, a Baby club, children's workshops, children's menus, and personalised services.
The hotel in two words
The Hotel Pineta Mare in Lido di Camaiore awaits you with its "Holiday Resort" package. The hotel is located opposite its private beach facility, which offers lots of amenities for guests, including a beach umbrella, beach chair, director's chair, locker, dressing room, bathroom with hot shower, WiFi for sharing every moment of your holiday, and lots of other services. For children there's the Baby Club on the beach Monday through Friday.
Read more
Every day guests can decide whether to enjoy lunch and dinner at the restaurant inside the hotel (in the dining hall, or in the veranda or garden), or at the restaurant overlooking the sea. Our Chefs Paolo and Jamel take our guests on an authentic journey through the genuine flavours of traditional Tuscan cuisine, served directly at the table. The hotel offers a large buffet of mixed appetisers, a choice of 4 first and 4 second meat and seafood courses, all conveniently served at the table, as well as a delicious assortment of desserts made by the in-house pastry chef, Nadia. At the restaurant on the beach, guests can choose whatever they prefer from the à la carte menu. For children, there are dedicated children's entrées and menus, as well as the possibility of dining with the entertainment staff.
Close
All-Inclusive services
Main services
Welcome drink
Beach services
Parking
Service types available
All-Inclusive without beverages
Services at the hotel
Gluten-free cuisine
Vegetarian cuisine
Pets welcome
Free bike rentals
24-hour reception
See all
Amusement park affiliation
Wi-Fi
Garden
Playground
Bar
Close
Rooms
The rooms at the Hotel Pineta Mare are divided into 3 types: Standard, Silver and Gold. The hotel even has its own Chalets, which consist of a double bedroom, single bedroom, living room with kitchenette, bathroom, and terrace. These units are located directly on the hotel's private beach.
In all the rooms you'll find...
Wi-Fi
Air-conditioning
Heating
Safe
Minibar
Hair dryer
TV SAT
Standard rooms
These rooms are located in the "historical" part of the hotel. They're available in either double or triple units. An extra bed can be added upon request. Some have balconies.
Silver rooms
These double, triple and quadruple rooms with bunk beds come with furnished balconies, complete with chairs and a drying rack, offering either a sea view or a side view of the mountains. There are also 10 square metre Silver single rooms for double use, which come with a double bed and a furnished balcony.
Gold rooms
These double or triple rooms come with a single or double furnished balcony overlooking the sea, and can have an extra bed added upon request.
The Gold 2 rooms are on the ground floor, and feature private furnished gardens and chromotherapy showers. The 26 square metre Gold Family rooms are located on the top floor, and come with furnished terraces overlooking the sea. They can have either an open space layout or separate adjoining rooms, and can accommodate up to 5 people.
Cuisine
Daily menu of your choice
Wide choice of wines
Wide choice of beers
Cuisine for intolerances
Vegetarian cuisine
Flexible hours
Locally-grown products
Organic products
Possibility of outdoor tables
Possibility to eat on the beach
Quick free quote
This the hotel has already received 14731 requests
SUPER QUICK reply!!
VERY QUICK reply!
QUICK reply!
Complete this form and this hotel will reply to you via email by
00

:

00

o'clock

today

tomorrow
. Check your email!
You might be interested in...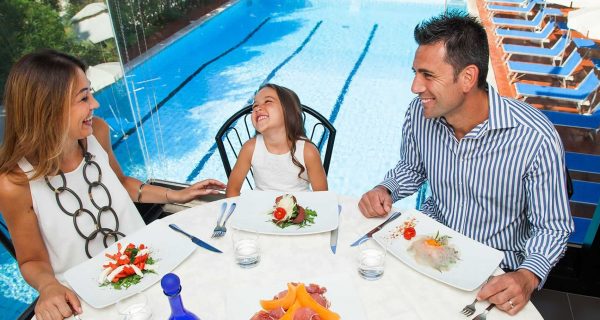 Hotel Eur ***s
City: Lido di Camaiore (LU)
Open: from 07/04 to 10/10
258 reviews
Pool
Beach
Pets
Entertainment
Wi-Fi
Starting at € 80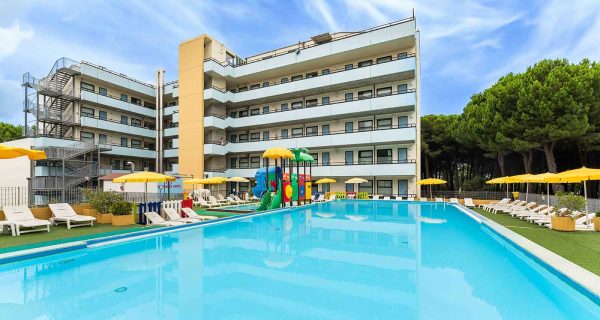 Club Family Hotel Costa dei Pini ***
City: Pinarella-Cervia (RA)
Open: from 27/05 to 09/09 2023
822 reviews
Starting at € 77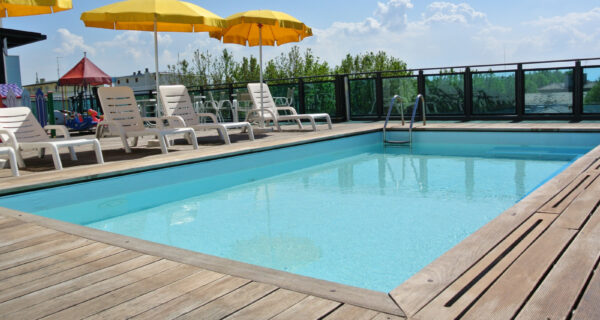 Hotel Mirage ***
City: Lido di Classe (Ravenna)
Open: From 01/04 to 11/09
368 reviews
Pool
Beach
Pets
Entertainment
Wi-Fi
Starting at € 66