Hotel Esplanade
Cesenatico (FC)
| | |
| --- | --- |
| TripAdvisor | Halloween and from 07/04 to 17/09 2023 |
We recommend Hotel Esplanade if...
Looking for a centrally located hotel?
Located in the central part of ​​Cesenatico, on the Carducci waterfront, near the Porto Canale district.
Like good food?
Exceptional ingredients, tastings on the terrace, traditional recipes, homemade sweets buffet.
Looking for exclusive relaxation?
Enjoy the 7
th
floor "Rooftop" terrace, complete with hot tub, sun loungers, and special food and wine tastings.
The hotel in two words
The Hotel Esplanade is located on the lively Cesenatico waterfront, close to the popular Porto Canale district and just a few metres from its affiliated beach area, where guests are provided with a beach umbrella, 2 sun loungers, beach towels, and entertainment for children. If you enjoy relaxing in exclusive environments, be sure to check out the 7th floor "Rooftop" terrace, where guests can enjoy a unique panoramic view while lounging in the hot tub or sipping on a drink and listening to music. It's an ideal place to watch the sunrise while enjoying warm doughnuts, or to sample local delicacies and wines from the Emilia Romagna tradition during the evening.
Read more
The Hotel Esplanade kitchen offers excellent traditional cuisine with a modern twist. Most of the ingredients are local, and they're all fresh and carefully selected. For each meal, the Chef offers a typical dish of the Emilia Romagna tradition, sharing the recipe and providing interesting fun facts. Guests can always choose from among 4 first courses and 3 main courses, as well as a buffet of vegetables and desserts (baked fresh daily by the in-house pastry chefs), all accompanied by a choice of bottomless beverages: water, Sangiovese, Trebbiano, sparkling Pignoletto, Pepsi and Fanta. Guests who want to enjoy lunch on the beach can choose from among 20 different menu options, including first courses, main courses, salads and sandwiches, all packed in a convenient cooler to be brought to the beach and enjoyed in the shade of their umbrella. There are also numerous options for those who suffer from food intolerances and celiac disease. Those travelling with children are provided with a mealtime nanny service to entertain their little ones while they enjoy their lunch or dinner. Other children's services include the baby dance party, the play area, snacks, the baby food corner, and the children's menu.
Close
All-Inclusive services
Main services
Welcome drink
Beverages included with meals
Themed evenings with samplings of traditional products
Excursions
Free minibar service
See all
Beach services with beach umbrella + 2 sun loungers
Packed lunch
Parking
Mini Club with game corner
Close
Service types available
All-Inclusive with beverages at meals
Services at the hotel
Gluten-free cuisine
Vegetarian cuisine
Pets welcome
24-hour reception
Affiliated pool
See all
Rooms
Large, bright rooms, tastefully furnished with all the latest comforts, some with balconies. If you're travelling with your family, ask for a Family Room, complete with adjoining bedrooms and baby services, like cots, safety rails, night lights, and baby tubs.
In all the rooms you'll find...
Wi-Fi
Air-conditioning
Heating
Safe
Minibar
Hair dryer
TV SAT
Double rooms
Beautiful bedrooms ranging from 11 to 13.5 square metres in size, not including the bathroom and balcony. Beach front units are even available, upon request.
Family Rooms
Completely renovated rooms with an elegant interior design, consisting of a double bedroom, a children's bedroom with bunk beds, and a balcony. An extra single bed and cot can be added upon request.
Cuisine
Assisted buffet
Gluten-free cuisine
Cuisine for intolerances
Vegetarian cuisine
Vegan cuisine
Flexible hours
Locally-grown products
Possibility to eat on the beach
Quick free quote
This the hotel has already received 7180 requests
SUPER QUICK reply!!
VERY QUICK reply!
QUICK reply!
Complete this form and this hotel will reply to you via email by
00

:

00

o'clock

today

tomorrow
. Check your email!
Hotel contacts
Hotel Esplanade
Cesenatico (FC)
Codice CIR: 040008-AL-00307
Visit the website
You might be interested in...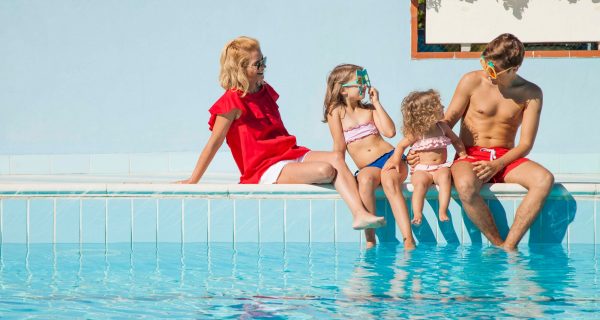 Club Family Hotel Serenissima ****
City: Cesenatico (FC)
Open: from 27/05 to 09/09 2023
919 reviews
Pool
Beach
Pets
Entertainment
Wi-Fi
Excursions
Starting at € 67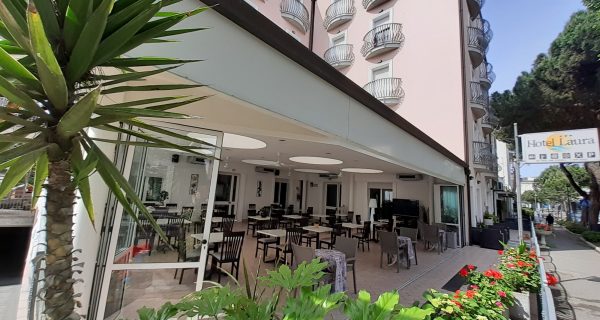 Hotel Laura ***
City: Cesenatico (FC)
Open: from 15/04 to 30/09
136 reviews
Beach
Pets
Entertainment
Wi-Fi
Starting at € 55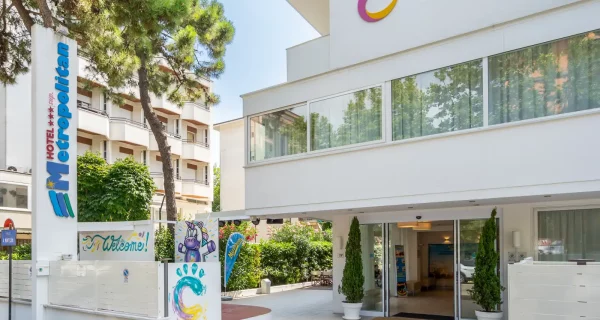 Color Metropolitan Family Hotel ***s
City: Cesenatico (FC)
Open: from 28/05 to 13/09
769 reviews
Pool
Beach
Pets
Entertainment
Wi-Fi
Starting at € 59