S
Color Metropolitan Family Hotel
Cesenatico (FC)
| | |
| --- | --- |
| TripAdvisor | from 28/05 to 13/09 |
We recommend Color Metropolitan Family Hotel if...
Looking for a Modern hotel?
This comfortable hotel boasts a modern design and a colourful, newly renovated, and cutting-edge environment.
Like spending time at the pool?
Here you'll have 2 to choose from. One for adults, with a hot tub area, and a shallower one for children.
Want entertainment?
Here the fun is guaranteed 7 days a week, with entertainment services divided by age groups.
The hotel in two words
With its modern design and bright and spacious atmosphere, the Metropolitan is situated in a quiet part of ​​Cesenatico, just 300 metres from the beach, where guests will find a beach umbrella and two sun loungers reserved just for them. Guests can choose to spend their days relaxing by the sea or taking a dip in the pool. The hotel has 2 swimming pools: a heated and semi-covered pool for adults, with a wonderful hot tub area for relaxation, and another pool for younger children, with a maximum depth of 25 cm, and lots of fun water features. But the children are the real guests of honour, and we provide them with excellent Entertainment services! Divided by age groups, the fun is guaranteed 7 days a week, both on the beach and at the hotel.
Read more
Events include the Foam Party, various competitions, the baby dance party, the Color Explosion, and a series of evening shows. Whether adults or children, the guests will never get bored!
But the Metropolitan Hotel's greatest strength is its cuisine, which offers something for everyone. From breakfast to dinner, guests can enjoy the very best traditional dishes and international cuisine at two different time slots, complete with a served buffet. At lunch and dinner, our skilled chefs will offer guests their recommendations on the best menu items of the day. There are always lots of hot and cold appetisers, meat, seafood or vegetable-based first courses, meat or seafood main courses, and a wide range of side dishes and salads. The beverages on tap are bottomless. There are even Emilia Romagna themed evenings, where traditional dishes are served in order to allow guests to experience and savour the very best that the local culinary tradition has to offer. Another event not to be missed is the "Italia Mia" themed evening, which offers guests the opportunity to rediscover Italy's best traditional songs and dances.
For those who don't want to miss a single ray of sunshine, there's the take away service, which allows them to choose their favourite dishes to be enjoyed directly on the beach!
Close
All-Inclusive services
Main services
Welcome drink
Beverages included with meals
Beverages at the bar (soft drinks)
Entertainment
Themed evenings with samplings of traditional products
See all
Beach services with beach umbrella + 2 sun loungers
Packed lunch
Parking
Close
Service types available
All-Inclusive with beverages around the clock
Services at the hotel
Vegetarian cuisine
Pets welcome
Free bike rentals
24-hour reception
Amusement park affiliation
See all
Rooms
Each room is equipped with the very best services to ensure a restful stay.
In all the rooms you'll find...
Wi-Fi
Air-conditioning
Safe
Hair dryer
Pay TV
TV SAT
Color rooms
These simple and bright rooms vary in size, and can accommodate up to 5 people. They come complete with every comfort, including a balcony.
Family Color rooms
These spacious and modern rooms are 25 square metres in size, and include two double beds, one slightly larger than the other. They can accommodate up to 5 people.
Cuisine
Assisted buffet
Flexible hours
Children's lunch with entertainers
Locally-grown products
Organic products
Show cooking
Quick free quote
This the hotel has already received 3189 requests
SUPER QUICK reply!!
VERY QUICK reply!
QUICK reply!
Complete this form and this hotel will reply to you via email by
00

:

00

o'clock

today

tomorrow
. Check your email!
You might be interested in...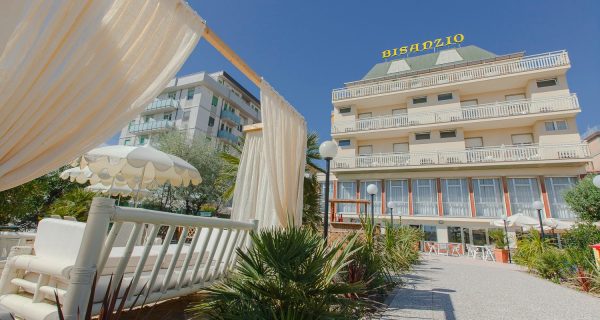 Hotel Bisanzio ***
City: Cesenatico (FC)
Open: Halloween, Easter and from 24.04 to 15.09
415 reviews
Pool
Beach
Pets
Entertainment
Wi-Fi
Excursions
Starting at € 60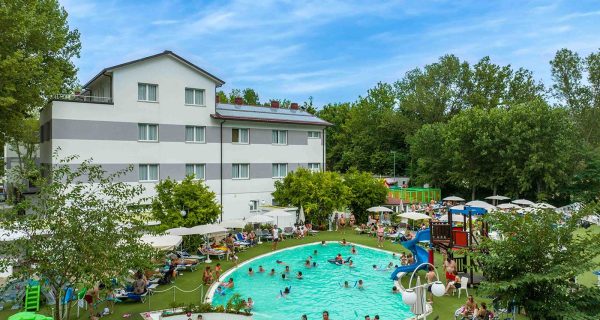 Color Green Village Family Cesenatico ***s
City: Cesenatico (FC)
Open: from 28/05 to 13/09
454 reviews
Pool
Beach
Pets
Entertainment
Wi-Fi
Starting at € 70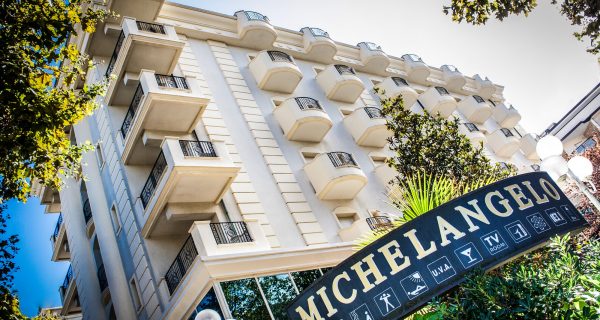 Hotel Michelangelo ****
City: Cesenatico (FC)
Open: from 19/05 to 17/09 2023
445 reviews
Pool
Beach
Pets
Entertainment
Wi-Fi
Excursions
Starting at € 60