Club Family Hotel Village Milano Marittima
Milano Marittima (RA)
We recommend Club Family Hotel Village Milano Marittima if...
Looking for a Family Hotel?
Treat your children to a dream holiday, with entertainment 7 days a week, a real playground in the hotel and a huge indoor themed room
Like the village formula?
All the best hotel services included, like entertainment, an Open Bar and the beach, as well as the comfort and welcome of a family hotel
Looking for a convenient location?
In front of the sea, it can be reached in an instant by crossing the pedestrian promenade, and just 5 minutes from the centre of Milano Marittima
The hotel in two words
The Club Family Hotel Village in Milano Marittima is in a lovely seaside location and, to get to the beach, you just need to cross the pedestrian promenade. At the affiliated beach establishment, you will have 1 beach umbrella and 2 sun loungers always included, but if you prefer to stay in the hotel, you can relax at the heated swimming pool with a water slide overlooking the beach, while your children take part in the activities organised 7 days a week by the entertainment staff.
Read more
In this Family Hotel, fun for the children is always guaranteed: Mini Club from 4 to 8 years; Junior Club from 9 to 12 years; Teen Club from 13 to 17 years, Dina la Merendina snack, workshops, group games, lunch and dinner with the entertainers, Baby Dance, evening shows and a bedtime buffet. There is also a 400 m2 garden and an internal play area of 100 m2 with a themed Playground, multimedia games, Play Station 5, augmented reality viewers, vintage arcade cabinet area, laser tag arena and even a real track with electric toy cars, for fun challenges with friends!
Thanks to the pass, you can park your car nearby free of charge; alternatively, an internal car park is available for a fee and by booking.
Pets are welcome at the Club Family Hotel Village Milano Marittima. In addition, throughout the entire summer, with a holiday of at least 6 nights, the hotel gives free tickets to the Mirabilandia amusement park for all the family!
Close
All-Inclusive services
Main services
Welcome drink
Beverages at the bar (soft drinks)
Entertainment
Excursions
Beach services with beach umbrella + 2 sun loungers
See all
Unlimited drinks with meals
Water always available
Parking space guaranteed nearby
Beach towels available
Close
Service types available
All-Inclusive with beverages around the clock and snack
Services at the hotel
Pets welcome
Free bike rentals
24-hour reception
Amusement park affiliation
Pool
See all
Wi-Fi
Garden
Playground
Bar
Parking
Close
Rooms
The Club Family Hotel Village Milano Marittima has 140 rooms, most of which have been completely refurbished, some with a front sea view, others with a side sea view. Family and communicating rooms are also available, with the right spaces for all the family; upon request, the hotel also provides an inflatable changing table, a night light, a toilet seat reducer or potty and a baby bath.
In all the rooms you'll find...
Wi-Fi
Air-conditioning
Safe
Minibar (empty at the guests' disposal)
Hair dryer
Smart TV
Cuisine
Assisted buffet
Vegetarian cuisine
Children's lunch with entertainers
Possibility of outdoor tables
At the Club Family Hotel Village Milano Marittima the service is buffet-style with front-cooking and you can choose whether to eat outdoors in the garden, or in the dining room. The rich breakfast from 7.30 am to 9.30 am, is an experience for real foodies who love to get their fill of good sweet and savoury foods in the morning, or, if you prefer to sleep late, from 9.30 am you can stop off at the hotel bar for a pastry and a cappuccino. Every day, the children can collect the fabulous Dina la Merendina snack and take it to the beach, while the ever-present aperitif before lunch and dinner is organised for all the family by the pool and in the garden.

Read more

At lunch and dinner you'll be spoilt for choice with all the dishes, freshly-cooked right before your eyes, including grilled foods, pizza and lots of fresh vegetables, appetisers, side dishes, desserts and fruit, while a Romagnola evening is held once a week, with typical dishes and products. The drinks are always included and unlimited, both with meals and between meals.

On the occasion of tours, visits and days at the parks along the Romagna Riviera, take advantage of Dine Around and eat at the other Club Family Hotels! The children can have dinner with the entertainers and you can request specially-cooked dishes for them, while in the baby feeding area, you'll find everything you need for weaning, without having to bring anything from home. When you feel hungry between meals, there are also tasty snacks available like ice-cream, hot dogs and hamburgers.

Close
Club Family Hotel Village Milano Marittima deals

A dream come true: an unforgettable holiday!
Starting at € 110

Experience magic with your little one!
Starting at € 165

School over, children free, no worries!
Starting at € 110
Quick free quote
This the hotel has already received 1081 requests
SUPER QUICK reply!!
VERY QUICK reply!
QUICK reply!
Complete this form and this hotel will reply to you via email by
00

:

00

o'clock

today

tomorrow
. Check your email!
Hotel contacts
Club Family Hotel Village Milano Marittima
Milano Marittima (RA)
Codice CIR: 039007-AL-00056
Visit the website
You might be interested in...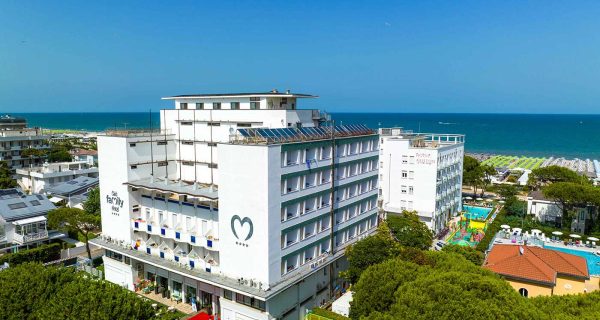 Club Family Hotel Milano Marittima ****
City: Milano Marittima (FC)
Open: from 25/05/24 to 14/09/24
714 reviews
Pool
Beach
Pets
Entertainment
Wi-Fi
Starting at € 82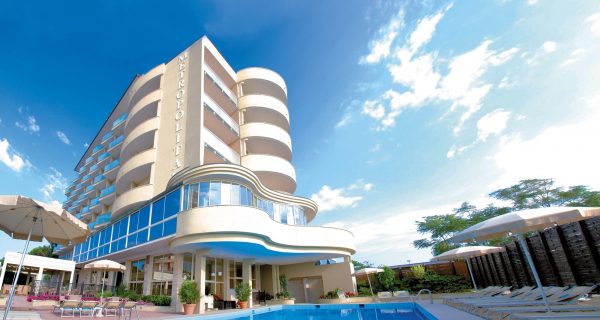 Metropolitan Hotel ****
City: Milano Marittima (RA)
Open: from 28/05 to 11/09
438 reviews
Pool
Beach
Pets
Entertainment
Wi-Fi
Starting at € 59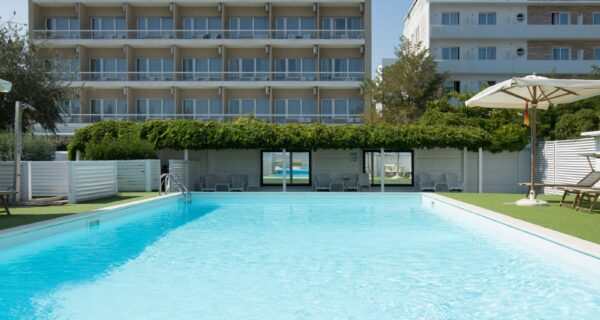 Color Miami Beach Family Hotel ****
City: Milano Marittima (FC)
223 reviews
Pool
Beach
Entertainment
Wi-Fi
Starting at € 70