Residence Trivento
Palinuro (SA)
| | |
| --- | --- |
| TripAdvisor | 29/04/2023 to 01/10/2023 |
We recommend Residence Trivento if...
Looking for a residential hotel in Palinuro
The freedom to stay in an apartment, with the convenience of having lunch and dinner at a restaurant, taking part in entertainment activities and taking a dip in the pool
Love having fun?
14 hours of entertainment for everyone! Mini Club for children aged 5 years and over, entertainment for children and adults; activities on the beach and at the hotel; shows and themed evenings
Looking for a pool?
An infinity pool for adults and an infinity pool for children, with a splendid well-equipped solarium, lifeguard assistance, entertainment, swimming lessons and trial diving
The hotel in two words
The Residence Trivento in Palinuro, on the Cilento Coast, is 3.5 km from the famous Arco Naturale beach. You can easily get to the affiliated beach establishments by car or by shuttle bus. The strategic position makes it possible to move easily between Palinuro and Marina di Camerota, at the same time enjoying a relaxing stay in a hotel surrounded by greenery.
Read more
The entertainment services for children aged 5 years and over, both at the hotel and on the beach, the baby services in the apartment and in the dining room, the well-equipped play areas, the children's menus and the possibility to eat meals with the entertainers make the Residence Trivento the perfect solution for a rejuvenating, fun family holiday in Palinuro. Also, if you love having fun, entertainment activities for youngsters and adults are organised at the Trivento!
Every day you can choose whether to go to the beach or enjoy the two swimming pools, one for adults and one for children, surrounded by a beautiful sunny, well-equipped solarium. The entertainment staff organises activities in the pool for everyone and children can take part in swimming lessons and it is possible to trial diving.
The building is surrounded by a large garden with a tennis court, a floodlit five-a-side football field and an area for bocce, table tennis and archery. Small dogs are allowed.
Close
All-Inclusive services
Main services
Welcome drink
Entertainment
Beach services with beach umbrella + 2 sun loungers
Guaranteed parking space
Water always available at the table and between meals
Service types available
All-Inclusive without beverages
Services at the hotel
Vegetarian cuisine
Pets welcome
Reception from 6 a.m. to midnight
Pool
Wi-Fi
See all
Garden
Solarium
Playground
Bar
Laundrette
Beach
Close
Rooms
The Residence Trivento has 58 apartments and holiday homes, surrounded by greenery. You can choose between one-room units, two-room units, three-room units complete with a kitchenette including a gas oven, fridge, freezer, pans, dishes and coffee maker. The bed linen is included, bath towels can be rented: covers, iron and hairdryer are available upon request. All the living units have a parking area nearby.
In all the rooms you'll find...
Wi-Fi
Safe
Minibar
Hair dryer
Two-room unit with 2/3 beds
Welcoming apartments, 27 m2 in size, on the ground floor, with a furnished patio of 15 m2. They have a room with a double bed and a folding bed, a bathroom with shower, and a living room with kitchenette.
Two-room unit with 3/5 beds
These two-room units are on the ground floor, are 30 m2 in size and have a private patio of 15 m2. These spaces have a room with a double bed and a folding bed, a bathroom with shower cubicle, a living room with a double sofa bed and a kitchenette.
Three-room unit with 4/6 beds
Spacious apartment, 55 m2 in size with a terrace of 30 m2, where you will have a room with a double bed and possibility of a third bed, a small room with two single beds, a bathroom with shower, a living room with a double sofa bed and kitchenette.
Cuisine
Daily menu of your choice
Wide choice of wines
Wide choice of beers
Vegetarian cuisine
Children's lunch with entertainers
Locally-grown products
Possibility of outdoor tables
At the Residence Trivento you can choose whether to do your own cooking, order take-away meals or sit at the restaurant and indulge in the best of Cilento cuisine, a combination of authenticity, tradition and quality. The products selected for the dishes are always fresh and mostly locally-grown.

You can have breakfast in the area in front of the bar, with pastries, cakes of the day, coffee, cappuccino and fruit juices. Lunch and dinner are served in the restaurant near the pool: don't miss out on cavatelli pasta, lagane pasta and chickpeas, fusilli pasta, sausages, tasty freselle breads, fresh meat and fish, seasonal vegetables and pizza. Thematic dinners are also organised, like the Cilento Evening for example, very popular with guests, and the Italian Evening, during which you can taste typical regional and national dishes. The staff is available to cook simple dishes for the children, who can eat at the table with the entertainers.
Quick free quote
This the hotel has already received 3617 requests
SUPER QUICK reply!!
VERY QUICK reply!
QUICK reply!
Complete this form and this hotel will reply to you via email by
00

:

00

o'clock

today

tomorrow
. Check your email!
You might be interested in...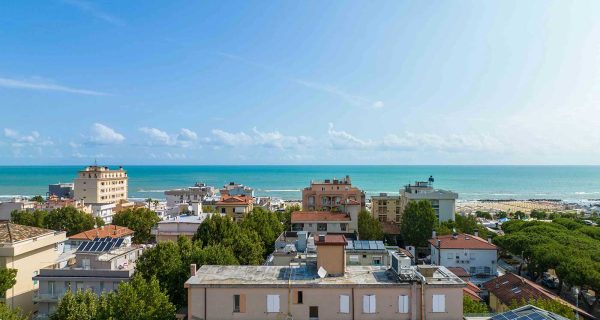 Hotel Garisenda ***
City: Misano Adriatico (RN)
Open: from 18/05 to 12/09
64 reviews
Beach
Pets
Entertainment
Wi-Fi
Starting at € 49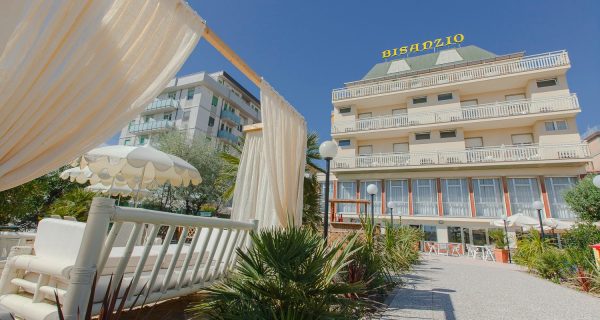 Hotel Bisanzio ***
City: Cesenatico (FC)
Open: Halloween, Easter and from 24.04 to 15.09
415 reviews
Pool
Beach
Pets
Entertainment
Wi-Fi
Excursions
Starting at € 60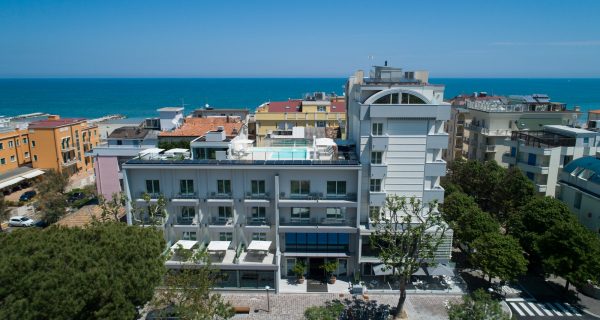 Hotel Gala ***s
City: Misano Adriatico (RN)
Open: from 17/04 to 18/09
145 reviews
Pool
Wellness Centre
Beach
Pets
Entertainment
Wi-Fi
Excursions
Starting at € 42