L'albergo dell'Orso BO
Senigallia (AN)
| | |
| --- | --- |
| TripAdvisor | from 27/05 to 09/09 |
We recommend L'albergo dell'Orso BO if...
Looking for a baby beach?
A beach that's safe for families, with 25 square metres of space reserved just for you, and fun play areas!
Like good food?
Quality ingredients, excellent cuisine, and a colourful and exotic beach bar.
Looking for a real family hotel?
A magical world for small children, where every space and activity is designed specifically for families.
The hotel in two words
The Albergo dell'Orso Bo offers a very special All-Inclusive deal dedicated exclusively to families with children! The hotel is located directly opposite the most famous beach in the Marche region, Senigallia's Velvet Beach: 13 km of gently sloping beaches with ultra-fine sand and shallow crystal-clear waters. The hotel has a large and extremely comfortable private beach of its own, featuring a large play area, areas for little ones, and even fun paddle boats for taking offshore excursions all together. Every day from 9:00 a.m. to 10:00 p.m., younger guests can take advantage of the entertainment services provided by our young and professional entertainment staff, who will keep them engaged with super fun and original activities.
Read more
Where? On the Neverland Galleon and on "Bologna Boulevard", for example. Other activities include watercolours on the beach, the baby dance party, "creme caramel" to start the day with something sweet, the "Baby Wash" party with lots of bubbles and splashing, and the "Bo Garden" by the sea, where the kids can take care of their very own seedlings. Even the cuisine is fit for princes and princesses: everyone eats all together in the Tana dell'Orso Bo (Bo Bear's Den), with dedicated plates, tables and chairs. Parents with infants even have a convenient baby food corner at their disposal. Here you'll truly find everything you need to travel light with your children. There are even lots of Bo Bikes available for pedalling along the waterfront.
Close
All-Inclusive services
Main services
Welcome drink
Beverages included with meals
Beverages at the bar (soft drinks)
Free minibar service
Beach services with beach umbrella + 2 sun loungers
See all
Service types available
All-Inclusive with beverages at meals
All-Inclusive with beverages around the clock
Services at the hotel
Free bike rentals
Reception from 6 a.m. to midnight
Wi-Fi
Bar
Laundrette
Rooms
The Albergo dell'Orso Bo has three amazing suites, and three types of super comfortable standard rooms. The Guidobaldo rooms have balconies overlooking the sea, and are ideal for families with one or two small children, or else one parent and two children. The Melissa rooms are named after a really friendly giant pink octopus! They have balconies overlooking the sea and can comfortably accommodate families with 1 or 2 small children, or else one parent and one child. The large Dente di Sciabola (Sabre Tooth) Room has a balcony overlooking the sea, and is perfect for large families of up to 5 people. Those who choose this option also get a front row beach umbrella and reserved bikes.
In all the rooms you'll find...
Wi-Fi
Air-conditioning
Safe
Minibar
Hair dryer
The 7 Nani (7 Dwarfs) Suite
It's just like the dwarfs house from "Snow White"! One special feature is the super giant bed, almost 4 metres wide, with 7 little headboards for each dwarf. The suite measures 40 square metres, and has a bathroom of 10 square metres.
The Alice suite
This 45 square metre dream-like Suite features with two separate rooms, black and white chequered flooring, a distorted lamp, and a bed hidden in the wardrobe. It even has a 10 square metre bathroom with triangular tub.
The Thousand and One Nights Suite
A Suite that's straight out of a story book! A 53 square metre suite with an oriental atmosphere, featuring blue and gold damask fabrics, and three exclusive separate rooms. It boasts a 10 square metre bathroom and a large 50 square metre terrace with a spectacular sea view.
Cuisine
Buffet
Gluten-free cuisine
Flexible hours
Possibility to eat on the beach
Quick free quote
This the hotel has already received 8687 requests
SUPER QUICK reply!!
VERY QUICK reply!
QUICK reply!
Complete this form and this hotel will reply to you via email by
00

:

00

o'clock

today

tomorrow
. Check your email!
You might be interested in...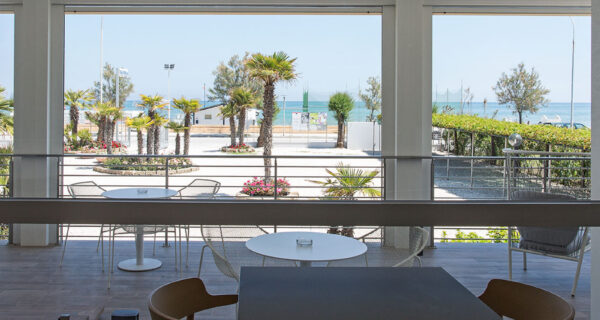 Hotel Tritone ***
City: Senigallia (Ancona)
Open: From 28/05 to 27/09
267 reviews
Starting at € 69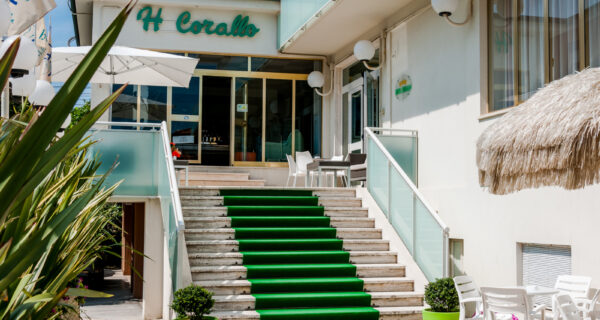 Hotel Corallo ***
City: Senigallia (AN)
Open: From 28/05 to 18/09
82 reviews
Starting at € 65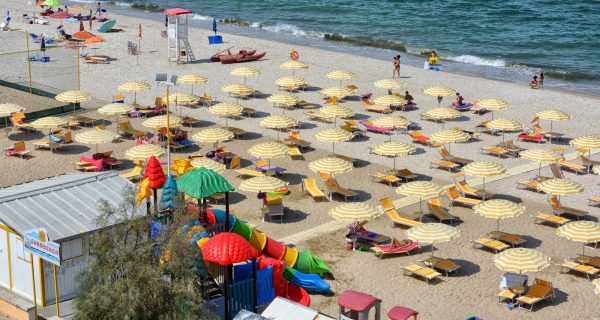 Hotel Rex ***
City: Senigallia (AN)
Open: from 27/05 to 30/09
213 reviews
Starting at € 55