| | |
| --- | --- |
| TripAdvisor | from 04/04 to 20/09 |
We recommend Hotel Cosmos if...
Looking for a swimming pool?
Our pool features a slide and a diving board, for guaranteed fun!
Want to have a beach nearby?
We're situated just 80 metres away, with reserved sun loungers and entertainment
Like good food?
We offer traditional Emilia Romagna cuisine, themed evenings, and children's menus.
The hotel in two words
The Hotel Cosmos welcomes its guests with all the warmth of traditional Emilia Romagna hospitality, making them feel right at home. The hotel is situated just 80 metres from the beach, in a quiet location right in the heart of the Rivazzurra shopping area, and with a nearby Metromare stop that allows guests to reach the historic town centres Rimini or Riccione in just 10 minutes.
Read more
Guests can choose to spend their days relaxing on the beach, where they'll find 1 beach umbrella and 2 sun loungers reserved just for them, or in the pool area, complete with a water slide and diving board, where they can enjoy a refreshing aperitif. And for those travelling with their entire families, there's even more: entertainment services at the hotel and on the beach, large outdoor areas with lots of games, delicious children's menus, bicycles available for use, and everything else needed to ensure the children's comfort directly in the room.
Guests at the Hotel Cosmos will enjoy authentic Emilia Romagna cuisine, with a choice between 2 menu options for lunch and dinner (meat or seafood), all accompanied by an enticing buffet of appetisers and side dishes, with beverages always included. Considerable attention is also given to the needs of children and those who suffer from food intolerances. Guests will have lots of fun during the themed evenings, which include entertainment and dancing, and even an evening dip in the pool!
Close
All-Inclusive services
Main services
Beverages included with meals
Themed evenings with samplings of traditional products
Excursions
Beach services with beach umbrella + 2 sun loungers
Packed lunch
See all
Service types available
All-Inclusive with beverages at meals
Services at the hotel
Gluten-free cuisine
Pets welcome
Free bike rentals
24-hour reception
Amusement park affiliation
See all
Pool
Wi-Fi
Affiliated wellness centre
Garden
Solarium
Playground
Bar
Close
Quick free quote
This the hotel has already received 4549 requests
SUPER QUICK reply!!
VERY QUICK reply!
QUICK reply!
Complete this form and this hotel will reply to you via email by
00

:

00

o'clock

today

tomorrow
. Check your email!
You might be interested in...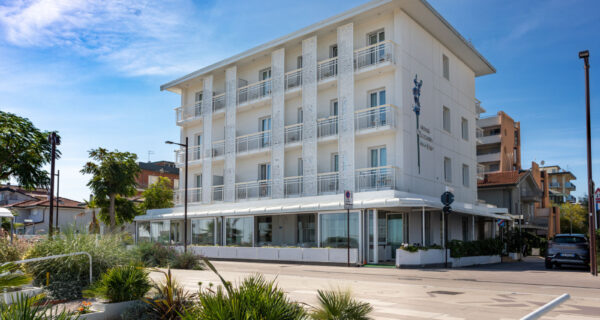 Hotel Orchidea Blu ***
City: Rimini (RN)
Open: from 15/04 to 30/09
67 reviews
Pool
Beach
Pets
Entertainment
Wi-Fi
Starting at € 48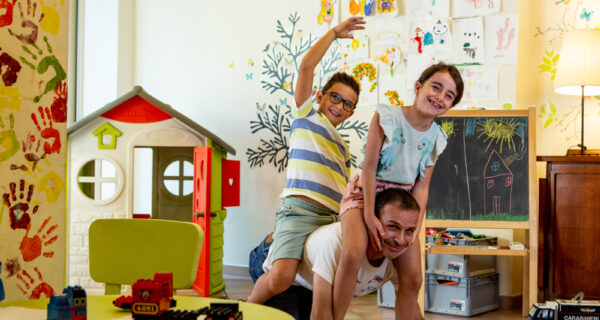 Hotel Esplanade ***
City: Rimini (RN)
Open: from 26/05 to 15/09
226 reviews
Starting at € 53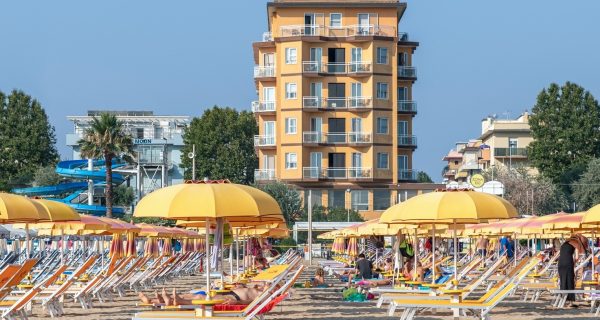 Hotel Carlton Beach ***
City: Rimini (RN)
Open: Easter, long weekends, and dates from 27/05 to 11/09
138 reviews
Beach
Pets
Entertainment
Wi-Fi
Starting at € 50