Club Family Hotel Executive
Cesenatico (FC)
| | |
| --- | --- |
| TripAdvisor | from 27/05 to 09/09 2023 |
We recommend Club Family Hotel Executive if...
Looking for a Family Hotel?
Free paediatric consultation, entertainment 7 days a week, Baby parking during meals, free babysitting service (from 8 months to 3 years of age), a tasty snack every morning, a large snack every afternoon, and a good night buffet.
Want a real All-Inclusive deal?
Once you park your car, you won't have to worry about anything else: whether it's your time at beach, beverages at meals, soft drinks at the hotel and under the beach umbrella, or keeping the kids entertained... here it's all included!
Maximum quality at an excellent price
Lots of services, excellent quality, and super affordable! Free stays for 2 children up to 17 years of age, all summer long!!!
The hotel in two words
As soon as you arrive, the Staff and mascot (Sandy) of the Club Family Hotel Executive in Cesenatico will welcome you with the smile, and all the kindness and friendliness typical of the Emilia Romagna region: the land of hospitality. The Hotel is located in a very green and quiet part of ​​Cesenatico. The amazing beach is just a pleasant stroll away, or else can be reached by taking the shuttle service. The Bagno Marconi beach area is ideal for children, boasting fine sands and clean, shallow waters. There are lots of free services: beach umbrella with two sun loungers, Open Bar with bottomless soft drinks, swimming pool, fitness area, beach volleyball and tennis courts, five-a-side football, Wi-Fi internet, an exclusive pet-friendly area, and daily entertainment with games, parties and shows, not to mention the Splash Park Beach: 3 mini water slides and 20 water features, all within in a water of circle just 10 cm deep, allowing children of all ages to have lots of fun in complete safety.
Read more
For those who prefer to remain at the hotel, there's a fantastic heated swimming pool with a baby water slide, and a hot tub corner for relaxation. Complete safety guaranteed by the on-duty lifeguards.
The Club Family All-Inclusive® Open Bar option covers beverages with meals, and soft drinks at the hotel and under the beach umbrella; entertainment 7 days a week at the Mini, Junior and Teen Clubs, with the Penguins Play Ground for the little ones and Game Corner for older children… not to mention the Play Sport Arena for pets. Come and discover Virtual Reality: get ready to take your first steps into the Metaverse, with our latest generation viewers. Baby parking service during meals, free paediatric consultations at the hotel, and expert nannies to look after children 8 months to 3 years of age. Children can enjoy a tasty surprise snack every morning, which is different every day, as well as hamburgers, stuffed wraps, crêpes with Nutella, waffles, fruit, and smoothies in the Ghiottone corner, in the hotel's garden, every day from 4:00 p.m. to 5:30 p.m. Those with a sweet tooth can take advantage of the Sammontana ice cream cart in the bar area to cool down 🙂
The hotel's restaurant is divided into two areas: an indoor room and a large outdoor area in the garden, overlooking the pool. The Front Cooking kitchen overlooks the dining room, with the chefs preparing the dishes under the watchful eyes of the guests themselves. All this is completed with a rich buffet of hot and cold appetisers, side dishes, fruit, and a themed evening dedicated to the Emilia Romagna culinary tradition. The Dine Around option even allows guests to enjoy lunch and/or dinner at any one of the Club Family Hotels in Villamarina di Cesenatico, Milano Marittima, Pinarella di Cervia, Cervia and Riccione.
Free stays for 2 children/teenagers up to 17 years of age staying in a room with two paying adults, all throughout the summer of 2023.
Close
All-Inclusive services
Main services
Welcome drink
Beverages included with meals
Beverages at the bar (soft drinks)
Entertainment
Themed evenings with samplings of traditional products
See all
Excursions
Beach services with beach umbrella + 2 sun loungers
Packed lunch
Entertainment at the hotel and on the beach
Beverages on the beach (soft drinks)
Beach service with 1 beach umbrella + 2 sun loungers
Beverages at the bar (soft drinks) and draught beer
Soft Ice Cream and slushes at the hotel
Aperitifs before lunch and dinner
All-day Hot Dogs
Ghiottone Corner in the afternoon
Ice cream cart at the hotel bar
Dina Merendina snack in the morning
Close
Service types available
All-Inclusive with beverages around the clock
All-Inclusive with beverages around the clock and snack
Services at the hotel
Pets welcome
Free bike rentals
24-hour reception
Amusement park affiliation
Pool
See all
Wi-Fi
Fitness room
Garden
Solarium
Playground
Bar
Laundrette
Beach with 1 beach umbrella + 2 sun loungers
Heated pool with hot tub corner
2,000 square metre garden
Shuttle service to and from the beach
Close
Family services
Snack
Baby bottle preparation corner
Entertainment at the hotel
Children's menu and flexible meal times
Entertainment on the beach
See all
Free babysitter
Beach with play equipment for children 3-10 years of age
Family Rooms
Heated children's pool with hot tub corner
Sweet and savoury snacks
Entertainment 7 days a week at the hotel and on the beach
Babysitter service (from 0 to 3 years of age)
Free paediatric consultation
24-hour kitchenette and baby bottle preparation corner
Play area / Miniclub / Juniorclub / Teenclub
Beach with children's playground equipment
Themed rooms
Close
Rooms
Various types of rooms: from themed rooms offering a Pirate adventure experience, to Economy rooms with an excellent price/quality ratio, all equipped with the very best services to ensure a restful stay.
In all the rooms you'll find...
Wi-Fi
Air-conditioning
Safe
Minibar (empty at the guests' disposal)
Hair dryer
TV SAT
Holiday and Big Holiday rooms
Available in the double bed, double bed with 170 cm single bed (or cot), and double bed with bunk bed versions, as well as the Big Holiday version capable of accommodating up to 5 people, these comfortable and spacious rooms are ideal for every type of family.
The Pirates' Galleon
Give your children the gift of a real pirates' holiday. Two adjoining bedrooms with all the best comforts, each with one double bed (or two single beds), as well as 2 bathrooms and 2 balconies. One of the two rooms is entirely theme-based, and features interactive play to ensure unforgettable memories of a fantastic adventure.
Cuisine
Assisted buffet
Flexible hours
Children's lunch with entertainers
Organic products
Possibility of outdoor tables
Show cooking
Club Family Hotel Executive deals
Quick free quote
This the hotel has already received 11983 requests
SUPER QUICK reply!!
VERY QUICK reply!
QUICK reply!
Complete this form and this hotel will reply to you via email by
00

:

00

o'clock

today

tomorrow
. Check your email!
You might be interested in...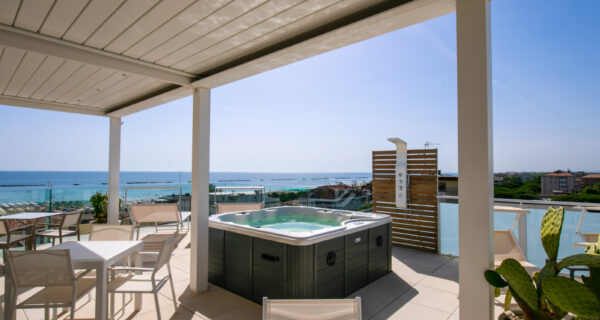 Hotel Esplanade ***
City: Cesenatico (FC)
Open: Halloween and from 07/04 to 17/09 2023
195 reviews
Starting at € 59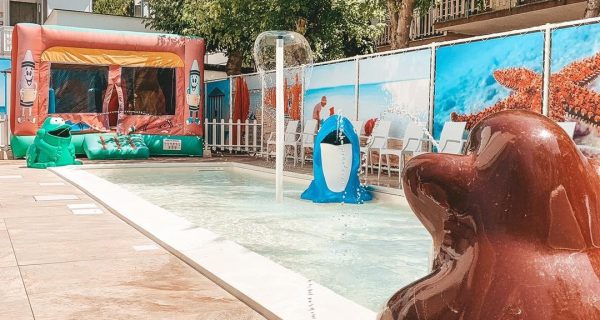 Color Metropolitan Family Hotel ***s
City: Cesenatico (FC)
Open: from 28/05 to 13/09
769 reviews
Pool
Beach
Pets
Entertainment
Wi-Fi
Starting at € 59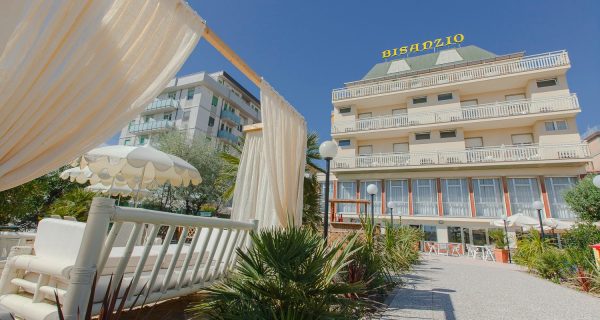 Hotel Bisanzio ***
City: Cesenatico (FC)
Open: from 15/04 to 25/09
415 reviews
Pool
Beach
Pets
Entertainment
Wi-Fi
Excursions
Starting at € 60